Windows 8 apps confirmed to run on Xbox One, no word on second-screen controls
18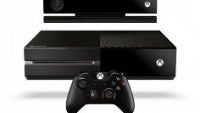 Microsoft has been working hard to unify its various platforms and bring a proper set of converged functionality. The last piece of that puzzle is the Xbox One, which was never overtly branded with Microsoft tags, and never followed the Windows line, but is being pulled in with the new Xbox One. There are still a lot of questions surrounding that move though.
Microsoft teased that Windows 8 apps would work on the Xbox One, and has implied that at some point there will be cross-platform gaming between the Xbox One and Windows 8 machines. Nothing has ever been confirmed, but it looks like Dell might have accidentally confirmed that Windows 8 apps will indeed run on the Xbox One, at least "all your favorite Windows 8 apps" will run and sync to your Xbox One.
The question is in how those apps will be controlled. Using a gaming controller can be extremely annoying for TV app input, which is why Microsoft has been pushing its SmartGlass mobile app, so your tablet or phone can act as a second screen (and most importantly, a screen with a quality keyboard).
We assume there will be more Kinect input, but it would make sense for Microsoft to offer a way to control Windows 8 apps on the Xbox One with a phone or tablet. We'll have to wait on that info as it will likely come with the official Xbone release next month.
source:
Dell
via
Neowin