Wilson Electronics announces 4G indoor signal booster working with all carriers
3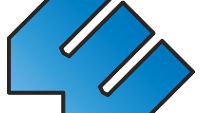 Wilson Electronics has announced the DT4G indoor cellular signal booster. It's touted as the first signal amplifier that will work with all major North American mobile carriers in 4G, 3G and 2G modes.
Wilson Electronics' DT4G boosts cellular signals to and from cell towers. It provides multi-room signal coverage and allows multiple phones and cellular data devices to be used simultaneously within its range. However, the booster provides best results when used in small areas, such as desk and workspace.
"The DT4G is the first booster that improves 4G, 3G and 2G signals simultaneously regardless of your carrier,"
said Chris Rutherford, VP of sales and marketing for Wilson Electronics.
"It is a breakthrough product, because in addition to being robust, it's the most affordable and easiest to install of our in-building 4G boosters."
The DT4G amplifier can be used to boost any 3G/4G or even 2G signal. It support the following bands: 704-746 MHz, 746-787 MHz, 824-894 MHz, 1710-1755 MHz, 1850-1995 MHz, and 2110-2155 MHz.
The DT4G signal booster consists of two antennas, a RG-6 connection cable and an indoor signal amplifier. One of the antennas, which communicates with the cellular tower, is placed on the outside, while the second goes right into your room and communicates with any cellular device in its vicinity. The antenna impedance is 75 ohms.
The DT4G cellular signal booster will be out by the end of January this year. It is expected that the device will cost around $379.
source:
Wilson Electronics
via
Engagdet
,
BusinessWire