Will Windows Phone 7/7.5 apps work on Windows Phone 8?
20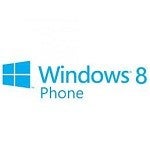 Since Microsoft has not released the Windows Phone 8 SDK toall developers yet, it is reasonable to assume that there will be a relativelysmall number of native Windows Phone 8 apps to be available once the OS makesits launch. Such a reality is notuncommon with any operating system. Microsoft promised that Windows Phone 8 would allow any Windows Phone7.5 app to run without modification.
What may pose a problem is how the language coming fromMicrosoft is not sounding so confident. Somewere openly wondering if the delay of rolling out the SDK to everyone might be relatedto keeping some features locked down until closer to the officialannouncement. What may be more likelyhowever, is that there is a backward compatibility problem. Windows Phone 8 is a clean OS break from itspredecessor.

Here is the initial promise from Microsoft earlier thisyear:


"Withregard to existing applications:

today's Windows Phoneapplications and games will run on the next major version of Windows Phone.

Driving application compatibility is a function of Microsoft's commitment toits developers. Regardless of what we release in terms of new developerfeatures and functionality, we have made a large investment in protecting yourexisting investments."



In a September 12 blog post by Andrew Whitechapel with theWindows Phone Developer Blog raises the issue of compatibility in his first bulletpoint:
"Even though almost everything is different, our app platformmaintains a high degree of backward compatibility. So, from the perspective ofthe platform APIs, you generally don't have to do anything – your app shouldjust continue to work, without any changes. Where this becomes a littleless cut-and-dried is if you're doing anything unusual or unsupported in yourapp..."
Now let us couple the blog post with what was said in aSeptember 17 podcast, Windows Phone Product Manager, Cliff Simpkins is quotedas saying:
WP8was designed to run all WP7 Apps…and where
we saw that Apps that were designedfor 7 could use some tweaking
, whether there was performance [issues] or youknow [starts to say compatibility then moves to] App and binary codecompatibility might go a little bit wonky in some cases – but you get that withany release
Where does that leave us?

For many of the developers it leaves them still waiting on Microsoft torelease the SDK. For the users and customers, it means that we should take noteof how legacy apps perform on the Windows Phone 8 devices when they becomeavailable.
Assuming this is the real issue, the question of "why"remains unanswered. Or, this could bethe grand Microsoft plan to keep us all in suspense until everything isannounced.
sources: WPDownUnder, LiveSide.net and TheWindows Blog