Will T-Mobile's Coolpad Defiant defy your expectations for a budget phone? No.
4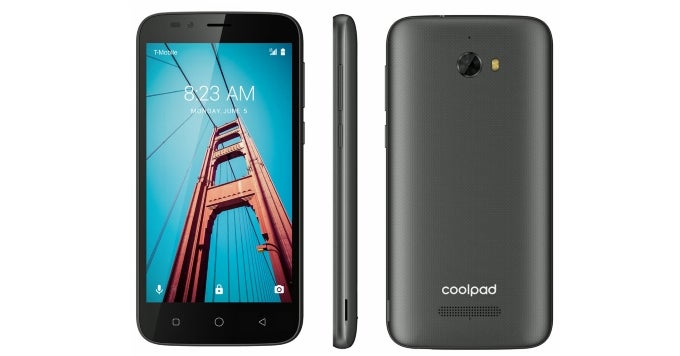 Giving the people what they want – affordable stuff that generally works – T-Mobile is gearing up to launch a budget handset for the smallest of budgets. The Coolpad Defiant will not defy your expectations for an entry-level handset, but can be just the backup phone you're looking for in times of peril. However, T-Mo will have to price it really low if it wants to present it as a compelling offer.
That's because the Defiant works on hardware we have long moved on from. Its 5-inch display has the grainy resolution of 480 x 854; the processor is a modest Snapdragon chipset with 1GB RAM, and the storage space is a puny 8GB. There's a 5MP camera on the rear and a 2MP cam up front. The phone runs Android Nougat, which Google should consider congratulatory – Android is finally lean enough to work proper on low-end hardware.
In an era where a phone like the
Alcatel A30
can be had for $99, the Defiant appears wholly obsolete. But if T-Mobile wants to sell it, there's probably a market for it. At least the Defiant has a cooler name than 99% of electronic devices out there. T-Mobile boss and rockstar CEO John Legere must be giddy about it.
ALSO READ