Wikipad unveils gaming tablet specs
7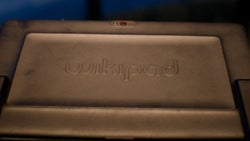 In an exclusive interview with VentureBeat, Wikipad has detailed the specs of this upcoming tablet. First, while the one that we caught a glimpse of at CES was 7-inches, the Wikipad will now sport a
10.1-inch IPS display with a 16:10 1280 x 800 resolution
. It will be slightly thicker than an iPad2 at 8.6mm thick, but will clock in about 40 grams lighter.
Other specs of this upcoming gaming slab include a
NVIDIA Tegra 3 T30 1.4GHz quad-core processor
, 1 GB of RAM, at least 16GB of internal storage, a battery that can support 6 hours of continuous gaming and eight hours of video playback,
Android 4.1 Jelly Bean
, 8-megapixel rear-facing camera, 2-megapixel front facing camera and a
controller add-on
.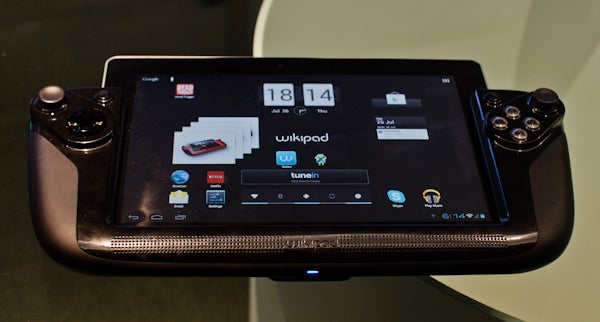 Wikipad with controller add-on
The controller add-on is a unique snap-on part that is reminiscent of an Xbox controller. In order to bring more intuitive and familiar controls to the mobile gaming experience the Wikipad controller will feature 2 sets of triggers, bumpers, an analog stick, four face buttons, and, of course, a start and select button. The design of the controller allows it to cover the rear speakers and redirect the audio out the front via acoustic tubes for better sound.
The company said that it will not ship with the 3D display it initially showed off at CES, but that may be a possibility in the future. Wikipad President James Bower didn't specify an exact release date but said we can expect to see it available toward the end of this year.
Will the Wikipad have what it takes to go against industry titans such as the
iPad
,
Nexus 7
or the
ASUS Transformer Pad Infinity
? Ultimately we think pricing and holiday timing will have a large factor in determining that, so we will have to wait and see when the actual launch occurs and how much Wikipad expects to net for one of these.