Wi-Fi Assist leads to $2000 phone bill for teenage Apple iPhone user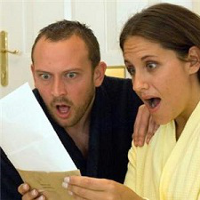 Wi-Fi Assist is a feature on iOS 9 that automatically switches an iPhone user from a Wi-Fi hook up to a cellular connection if the Wi-Fi signal becomes unusable. Because it is enabled by default, many iPhone users have unknowingly used all their monthly data and have been hit with overage charges because of Wi-Fi Assist. That's why
Apple has been socked with a pair of class-action suits related to the feature
. Both are seeking more than $5 million in damages.
Despite the publicity generated by the suits, it seems not all iPhone users have learned about Wi-Fi Assist. Take Ashton Finegold. The teenager received a text saying that he was nearing his monthly data cap, but since he was using Wi-Fi in his room, he figured he was okay. But the teen was stunned when his share of the family's phone bill came in at a massive $2,021.07. Usually the family's monthly bill was around $250, and Ashton assumed that he was going to hear the Riot Act from his Dad.
As it turned out, the huge bill wasn't totally Ashton's fault. It seems that the teen's bedroom suffers from a weak Wi-Fi signal. All the time that he thought he was connected to a Wi-Fi signal, the teenager's iPhone was using Wi-Fi Assist to connect to his carrier's cellular network. If Wi-Fi Assist is ruining your life, it can be turned off. Go to
Settings
>
Cellular
, scroll down to the bottom and toggle Wi-Fi Assist to "Off."
The Finegold's huge bill was the result of Ashton using 144GB of data during the month. There is no word on whether the carrier used by the family agreed to remove some or all of the overage charges.
source:
CBSNews
via
BGR