Why LightSquared could be a mobile market game-changer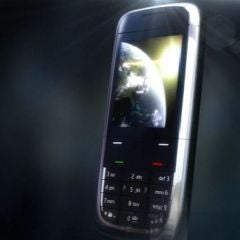 The mobile industry is about to undergo significant change. If
AT&T's acquisition of T-Mobile
is approved, we will see an interesting struggle as AT&T attempts to appease their new clients, and Verizon and Sprint struggle to compete.
But beyond what we've come to know as the Big 4 looms
LightSquared, which owns a large piece of wireless spectrum, and is poised to provide 4G LTE service on a number of levels
.
LightSquared has been talking to Sprint about possibly sharing tower space. That collaboration might be the beginning of a powerful partnership, similar to the one between Sprint and Clearwire. It might also provide the
edge
Sprint needs in the post-T-Mobile market.
LightSquared has also struck a deal with Best Buy, which will resell LightSquared 4G service under the Best Buy Connect moniker
. Those devices are expected in 2011. But LightSquared's best business might come from leasing their service to smaller carriers like
Cricket Wireless
.
Testing of the LTE network is taking place in Baltimore, Denver, Las Vegas, and Phoenix. They plan to release USB modems and embedded modules before the end of 2011. And smartphones designed for the LightSquared network are expected in 2012.
We don't expect LightSquared to rise to the #4 carrier spot in T-Mobile's absence. But they will certainly become an important player, either for their own service or for the resale of their 4G service to smaller carriers.
If all else fails, existing carriers will pay handsomely for LightSquared's precious spectrum
.
source:
Yahoo! News