Who should make 2016's Google Nexus device? (poll results)
31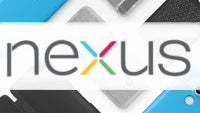 Google's Nexus program has always been about showing off the best of Android, specifically when coupled with powerful hardware. For nearly six years now, we've been watching the Nexus line grow the number of manufacturer partners, the list of which now includes HTC, Samsung, LG, Motorola, and most recently Huawei.
Some of the above phone makers have had more than a single shot at the paradigm, with Samsung and LG coming on top with two and three devices, respectively. Still, it's obviously not a case of Google favoring just one manufacturer, and so makers the world over have the opportunity to to participate. This makes the obligatory annual Nexus rumor phase kind of interesting, as we're always guessing who Google will partner up with next. But who Google ends up collaborating with does not always coincide with what the community would rather have. So we typically ask for your input,
just like we did yesterday
.
Nearly 3,100 of our users chose to participate, giving us a robust sample. And our audience's favorite? Sony, with almost a quarter (~25%) of the votes, gets the honor. Second in line is Samsung with about 16%, followed by Google itself with 12%, LG with 10%, and HTC with 8%. Huawei and Motorola grabbed ~7% and ~6% of the votes, respectively. In a way, these results make some sense, as Sony is the only maker not to have taken a stab at a Nexus, at least in terms of established brands. The idea that Google itself could produce a Nexus is also pretty intriguing, especially now that we know that it can do hardware with the
Pixel C
tablet.