White iPhone 4 confirmed to be coming this spring
10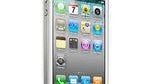 Latest news about the mythical
white iPhone 4
comes straight from Apple's ever-so busy kitchen. In a tweet from yesterday, Phil Schiller, Apple's senior vice president of worldwide product marketing, made it clear once and for all that "The white iPhone will be available this spring (and it is a beauty!)".
Mr Schiller didn't mention which carrier will start offering the white iPhone 4 first – AT&T, Verizon, or maybe even both, but we were already
given a hint
to that a couple of days ago. Since the GSM version of the iPhone 4 is expected to be made available in white before the CDMA one that Verizon may offer, it is pretty sure that AT&T will be the carrier to turn to for an iPhone with a fresh new look.
As we previously reported, the white version of the iPhone 4 has been delayed numerous times because it just couldn't live up to Apple's strict quality standards. After waiting for so many months, it is good to finally have a confirmation about its release. As far as we know Apple, it would not allow a device to reach the public without being polished to perfection first. Yet keep in mind that the iPhone 5 may be only months away. Could it be a good idea to be patient and get that one instead?
source:
Twitter
via
Forbes