White box tablet producers challenge the brand names in China and the U.S.
6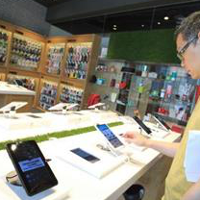 The tablet market in China has taught a lesson to producers like Samsung, Acer, Amazon and Google. These manufacturers have been so aggressive with pricing in the 7 inch tablet market in the country that China's white box producers have struck back with price cuts of their own to remain competitive. Sources from channel retailers in the country agree that the white box manufacturers have been able to keep prices down by buying low priced, entry-level chips from vendors in their own back yard.
To show you how the white box names have been picking up momentum, the combined market share of tablet produces not in the top 5 rose to 39% in the second quarter of 2013. That compares to the 26% combined share for these lesser known names in the second quarter of 2012.
While Asus and Acer have been selling their dual-core powered 7 inch slabs for 5000 NT ($169 USD), consider that some white box manufacturers are selling competitive tablets for 2000 NT ($68 USD). and in the states, some white box tablets are even cheaper. Deep discounter Walmart is offering Xelio's 7 inch tablet for $49. For $89 you can buy a NextBook with an 8 inch screen, Android 4.1 under the hood, 8GB of native storage and a 1.5GHz dual-core ARM A9 processor driving the tablet. Of the 172 different tablets being sold by Walmart, 51 are priced below $100.
source:
DigiTimes