White House trade advisor warns ZTE it will be "shut down" if it does "one additional thing"
3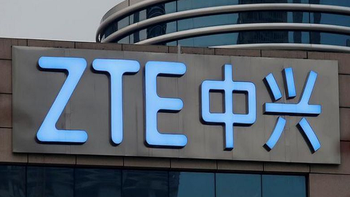 Last week,
the U.S. and ZTE reached a deal that lifted the U.S. export ban that the Commerce Department placed on ZTE
. The ban prevented the company from sourcing software, hardware and other components from stateside suppliers, and nearly shut down the firm. Against the wishes of a bipartisan group on Capitol Hill, the Trump administration worked out a deal. In exchange for dropping the export ban, ZTE paid another $1 billion fine, placed $400 million in escrow against future fines, and was given 30-days to overhaul its executive team. In addition, the U.S. government will select a compliance team from the states that will work inside the Chinese handset manufacturer.
ZTE, which was
named in a Congressional report as a national security threat in 2012
, received a warning today from White House trade advisor Peter Navarro. Speaking with
FOX News
, Navarro said that if ZTE has one more issue with the U.S., the company will be shut down. He added that everyone inside the Trump administration understands that this is the policy.
"It's going to be three strikes you're out on ZTE. If they do one more additional thing, they will be shut down."-Peter Navarro, White House trade advisor
ZTE, the fourth largest smartphone vendor in the U.S., was found to have sold goods and services to Iran and North Korea, violating U.S. economic sanctions placed on the two countries. In 2017, the company
had to pay a then-record fine of over $1 billion
,
but it failed to comply in a timely fashion with other penalties placed on it by the U.S. Commerce Department. That led to the U.S. export ban being placed on the manufacturer, and the crippling order was supposed to have stayed in place until mid-March 2025.