While everyone else tries to figure out how to integrate 4G LTE in their chipsets, Intel has announced a SoC with integrated 3G
12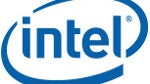 Intel has announced a new chipset for mobile devices, which will supposedly help bring 3G to entry-level phones without raising the price.
The name of the new chip is
SMARTi EU2p
, and it integrates 3G power amplifies, as well as Intel's 3G HSPA radio-frequency transceiver
SMARTi EU2
. All of this goodness will fit into a single piece of silicon, produced on the 65-nanometer process.
Apparently, this new tech isn't designed for the top-end powerhouses that we love. Instead, this chip aims to reduce footprint compared to competitive solutions, and drive the overall costs down for devices positioned in the lower end of the hardware spectrum. Intel informs that chip samples will be sent to its partners in the beginning of Q4, so do not expect cheap Intel-powered smartphones until next year.
This is said to be the latest move by Intel in its quest to conquer the mobile market. In reality, though, the company is still far from achieving this goal, with
ARM Holdings
, Intel's biggest rival in this space, currently powering about 99% of the smartphone models available today.
source:
eWeek
Recommended Stories