Which new feature in iOS 5 do you like the most?
63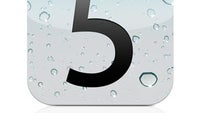 After much anticipation,
iOS 5 was finally released for download
bringing joy to the crowds if iPhone and iPad owners around the world. The latest major release of Apple's mobile platform introduces tons of new features and improvements, both minor and major, and probably a fraction of our readers have already been lucky enough to try them out.
But which
new feature in iOS 5
is your favorite? Perhaps iMessage, Apple's very own messenger service, is going to be number one on the list for some of you, while others are going to be most excited about Twitter integration in the platform. The Notification Center should also be mentioned as it gives you an easy access to all your pending notifications, and Newsstand is what avid readers are likely going to be fond of the most.
The vote is on! Feel free to share your opinion with us by participating in our poll, and do not hesitate to join the discussion in the comments below.