Which emerging mobile OS is most likely to succeed?
46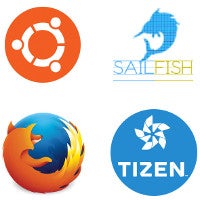 While smartphone manufacturers are popping left and right nowadays, the same can't quite be said about the software running our pocket tech. As with the PC space, creating an operating system is an extremely laborious process, one that offers rather slim odds of financial success. Even today, our trusty computers are mostly limited to a choice between Windows, Mac, and Linux, with Google's long overdue Chrome OS posing the only credible threat to the status-quo. The situation is not that much different in the smartphone world right now -- Android is dominating, while iOS has got its committed following and its second place. Windows Phone 8 managed to make the cut thanks to its powerful creator, but these three are about it. Three operating systems to power an industry appraised in the hundreds of billions. But is this going to be the case forever? No, if you ask the companies behind the four alternative OSes -- Ubuntu Touch, Sailfish, Tizen, and Firefox OS.
Now, each of the companies behind these four mobile operating systems is obviously hoping to launch a credible challenge to the incumbents, even though two of them are not even still on the market. Not officially, anyway. But unless either of these two comes with something completely radical, it seems somewhat fair to assume that the amount of pre-launch excitement they have created correlates with the assuredness its backers have in it making it big at some point. Not at all accidentally, this is what we're looking to find out today, as you've no doubt gleaned already -- which one of the four alternative mobile OSes do you think is best positioned to succeed?