Which carrier network runs the Apple iPhone 5 the fastest? Does it beat Wi-Fi?
50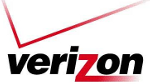 Now that the Apple iPhone runs over speedy LTE networks offered by Verizon, AT&T and Sprint, the question is
which of the three lets the device run faster
. At the same time, can LTE speeds beat out the numbers coming from Wi-Fi networks? A test was conducted on a rooftop, quite appropriately in the Big Apple, to get the answers to these questions.
Verizon's LTE network seems to provide the fastest data speeds
for the
Apple iPhone 5
with an average speed of 16Mbps on the downlink and 18.8Mbps on the uplink. That also beat out the
Samsung Galaxy S III
which on Big Red's LTE pipeline had average speeds of 13.9Mbps and 14.5Mbps respectively. After Verizon came AT&T with an average download time of 10.5Mbps for the Apple iPhone 5, and an average upload time of 14.2Mbps. The iPhone 5 was the third fastest phone tested, just beating out the
HTC One X
but behind Big Red's Samsung Galaxy S III. Sprint, without 4G in the area, had to make do with 3G and that provided a snail crawling 1.5Mbps on the downlink while no uplink score could be obtained.

Results of the speed test
Apple has been claiming that the new Apple iPhone 5 would have superior Wi-Fi speed thanks to its support for 5MHz bands in addition to the 2.4MHz. And Apple wasn't just whistling Dixie. The Apple iPhone 5 on 5MHz Wi-Fi had an average download speed of 37.8Mbps vs just 8.7Mbps while using 2.4MHz. Upload speeds had a bigger gap with average scores of 26.9Mbps and 3.7Mbps.
source:
Gizmodo