Which Apple co-founder named Steve thinks Android will surpass the Apple iPhone?
6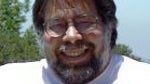 Apple co-founder Steve Wozniak sat down for an interview with Dutch newspaper De Telegraff. The outspoken Wozniak told the paper that because it has more features than iOS, he sees Android winning the battle to be the top OS in the long term. He commented that the Apple iPhone is not for everyone and that the Android OS appeals to a wider range of people.
Wozniak wasn't totally against Apple. He praised his creation and said that the Apple iPhone has few weaknesses. "When it comes to quality, iPhone is leading," he said. Thanks to breakthroughs in manufacturing, technology, battery, screen and memory, Apple took a 2-year lead over other smartphone manufacturers that most have not been able to close. For example, because Nokia was late to market touchscreen smartphones, the Finnish based firm is known for its QWERTY keyboards which gives the brand a somewhat stodgy image.
Wozniak also told the interviewer that back in 2004, Apple and an unnamed Japanese consumer electronics company developed a mobile phone that was never released. Although Apple was happy with the quality. he said that the company wanted something that would have surprised the world. That happened 3 years later when the first-generation Apple iPhone was launched.
source:
De Telegraff
(translated)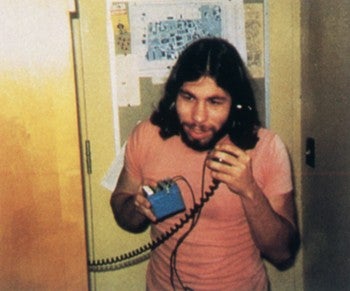 "Mrs. Jobs, can Steve come out and play?"
**UPDATE**
It turns out that Steve Wozniak never said that Android would overtake the Apple iPhone. The co-founder of Apple was misquoted by a Dutch newspaper and said, "I'm not trying to put Android down, but I'm not suggesting it's better than iOS by any stretch of the imagination. But it can get greater marketshare and still be crappy."
According to Wozniak, he simply was explaining how Android users can say, "Navigate to Joe's Diner" and get turn-by-turn navigation. He said that Apple would soon follow up with the same capabilities. And while Steve did predict that Android would soon be more popular than the Apple iPhone, he simply was repeating back what he has heard in the media. After all, the man did say, "Almost every app I have is better on the iPhone."
source:
Engadget
Recommended Stories