WhatsApp is going to bring in-app calling to Windows Phone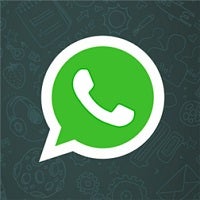 WhatsApp recently rolled out a big update to
its Android application
which allows users to make calls to one another using the app. iPhone users are "
just weeks away
" from having the feature enabled, but the messaging service is working with the fenced-in environment that is iOS.
Unlike other major applications, WhatsApp has made itself available across all the major platforms, including Windows Phone, Symbian, BlackBerry, and S40.
In addition to all that work, the company remains adamant about not selling ads, which gives the user an uncluttered and consistent experience. The first year is free, after that, it is just 99-cents a year.
While Android users have the new calling feature available, and iOS users are waiting, WhatsApp did confirm to an inquiry that WhatsApp calling would be coming to Windows Phone. As one might expect, no timeline was mentioned, but the company has been very good about keeping feature sets relatively even across platforms, so it is not likely to be a very long wait.
source:
WMPU