WhatsApp for Android and iPhone will have ads starting next year
15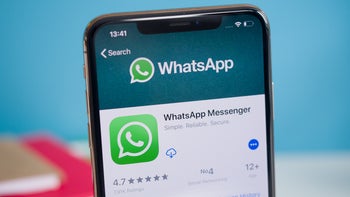 Facebook is a for-profit organization and some form of ads inside WhatsApp has been inevitable since the day it bought the messaging platform. Now, after previously confirming plans for monetization, the social media giant has
announced
that WhatsApp ads will begin rolling out in 2020.

Corroborating previous information, it was confirmed during the annual Facebook Marketing Summit that the first ads will be implemented into the Instagram Stories-like Status feature. Like regular posts, the ads will occupy the entire screen, but rather than displaying the contact's name WhatsApp will showcase the name of the company. Also, a swipe up link will be included.

It's unclear at this point if Facebook has any further plans for advertisements within WhatsApp, but eventually the company could introduce smaller alternatives that display between chats on the conversations list.

In order to boost the usefulness of WhatsApp Business, it was also announced that new ads which link directly to these accounts will soon be making their way over to both Facebook and Instagram. While on this topic, it's also worth pointing out that WhatsApp Business users will soon be able to benefit from "richer message formats" which involve pairing images or PDF files with a short piece of text. Eventually, when messaging about products, users will also be able to view the product within WhatsApp and then access the entire catalog.