What's the story with the new Windows 8/RT apps?
10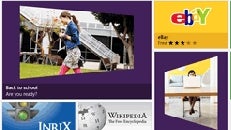 In just a few hours Microsoft will be having its most important launch in recent memory - Windows 8/RT, and its first homemade computers, the Surface tablet duo. Redmond is taking the boldest bets yet under CEO Steve Ballmer, and has been preparing for this for quite a while with numerous strategic moves.
The story with Windows 8 PCs and tablets is clear - they have Intel processors inside, so they can run all the million plus legacy programs (or should we call them apps as well) that have been written for Windows over the years, in addition to the new Modern UI apps. Tablets with the x86 processor architecture, however, are bulkier and less frugal than their Windows RT counterparts that are powered by ARM-based silicon.
Microsoft made the strategic shift to ARM precisely because of their superior performance/power consumption ratio, but programs written for x86 processors can't be ported to the ARM's silicon architecture, and this is the greatest disadvantage of RT slates so far.
Is it that bad ? We'll let you decide, with the information we have so far. First off, and probably more important than the app count for Windows RT, is that the apps for it are written exclusively with the flat, tiled, Modern UI in mind, whereas the legacy Windows apps can't exactly be called touch-friendly, so the lack of legacy support might be a blessing in disguise.
Now for that all-important app count - Microsoft said its new OS will arrive with the largest app store at launch compared to the others when they were introduced. From the looks of it, Redmond is on the way to do that - unofficial counts pinned last week about 5,000 apps in the Windows Store,
WinAppUpdate pegged them at 7,873 as of yesterday's count
, and the ramp up in the last few weeks has been pretty significant, so we wouldn't be surprised if Microsoft announces 10,000 at launch today. The quality and performance of apps will most likely suffer from teething issues, but the most important of them will probably be there, which was Microsoft's strategy with WP as well.
This is one unheard of ramp up, but if anyone can pull it off, it is Microsoft, since developers are usually looking at a critical threshold of at least 10 million devices with a new OS to make their efforts worthwhile. Mr Lorizio said they aim for 400 million Win 8/RT products sold by next July, and there is a good chance that the RT part will surpass the threshold needed for devs to pay serious attention to it many times.
Microsoft is not leaving this to chance, either, giving away 80% of app proceeds to those that generate at least $25,000 in revenue, instead of the usual 70%, and allowing them to write the apps in multiple languages from the start. Antoine Leblond, the exec responsible for Windows Store,
said they are aiming for quality over quantity
, and will get back to a developer who writes 50 celebrity apps, for example, to wrap them all in one package. Microsoft also offers trials system, so a developer doesn't have to write separate free and paid app, for example.
We've no doubt that Microsoft is going to give the Windows 8/RT push everything it's got, and its resources are vast, but with the new tiled UI, the ARM-based processors, and the limited number of apps to take advantage of them it is swimming in uncharted waters now against the Apple and Google sharks already there, so the next few months will be very, very interesting. What do you think, can Microsoft get to 100,000 Modern UI apps by February?