What's in my bag for MWC 2018?
4
Mobile World Congress is right around the corner, and as many of you probably know, it's the biggest show for all-things mobile related. This year's show, in fact, is shaping up to be one of the busiest in recent memory because many smartphone manufacturers are poised to announce and unveil their flagship devices for the first half of the year. Names like Huawei, LG, Sony, and even Samsung are planning to make some serious noise with their offerings, so you know it's going to be buzzing with a ton of news!
As with most tradeshows, there's a lot of preparation that's needed beforehand to cover all the tech goodness that are expected to be come out of it. For us media folks, it means having all the necessary gear to cover everything in totality – so that you folks are treated to the best coverage around! Everything we bring along for this tradeshow has some purpose, usually to help us produce the necessary content.
It all starts at what's inside the bag, seeing that it's going to holding everything I need to properly cover the show. And for this particular one, you might be intrigued by what I'm bringing along because unlike some other tradeshows I've covered, I'm going to be packing extremely light. That's partly due to the fact that I've recently injured my foot, making it tougher than usual to walk – and having a heavy load to carry on my back won't help with the healing process! Having that in mind, let's go through what I'll be carrying along with me for Mobile World Congress 2018.
Booq Slimpack
It all starts with the backpack, which in this case is the veteran Booq Slimpack. Having been used for a couple of years now through various tradeshows, like CES and IFA, the Booq Slimpack has been a constant favorite of mine because of its slim and compact size, adjustable compartments for camera related gear, stylish looks, and tough construction. Best of all, too, it can conveniently carry a monopod by strapping it on the outside of the backpack, which certainly helps to free up my hands!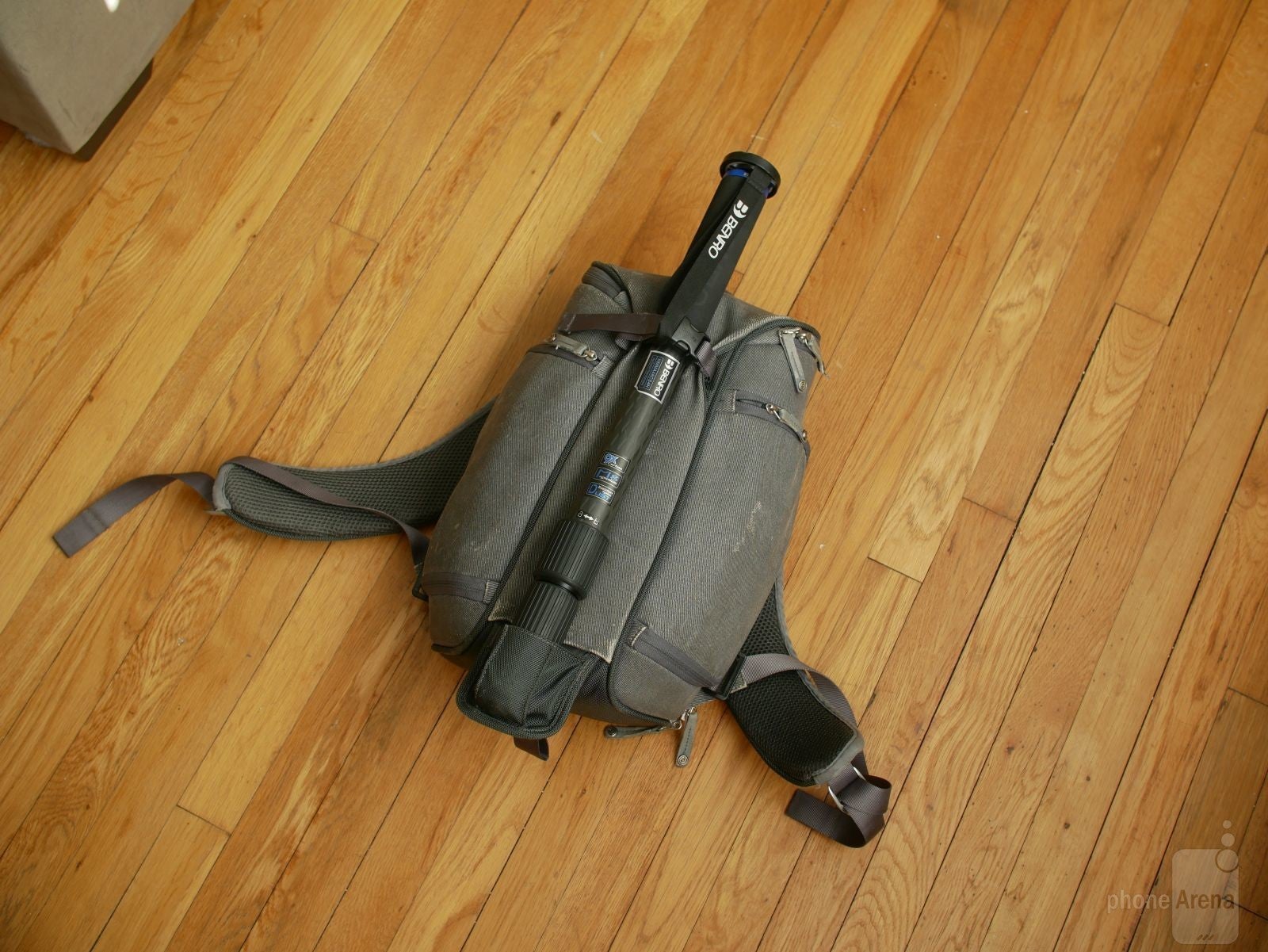 Huawei Matebook tablet
Due to the compact size of the Booq Slimpack, it can't accommodate larger sized laptops or tablets, which is why the 1st generation Huawei Matebook tablet will be the workhorse for this trip. Not only does it conveniently slip into the slot inside of the backpack, but it also helps to reduce the load of having to carry such a heavy backpack. While some people might feel as though it's underpowered for the occasion, I've found it more than sufficient for editing videos on-the-go – albeit, I'll be reserved to shooting in 1080p resolution because it doesn't have the horsepower to really handle 4K footage.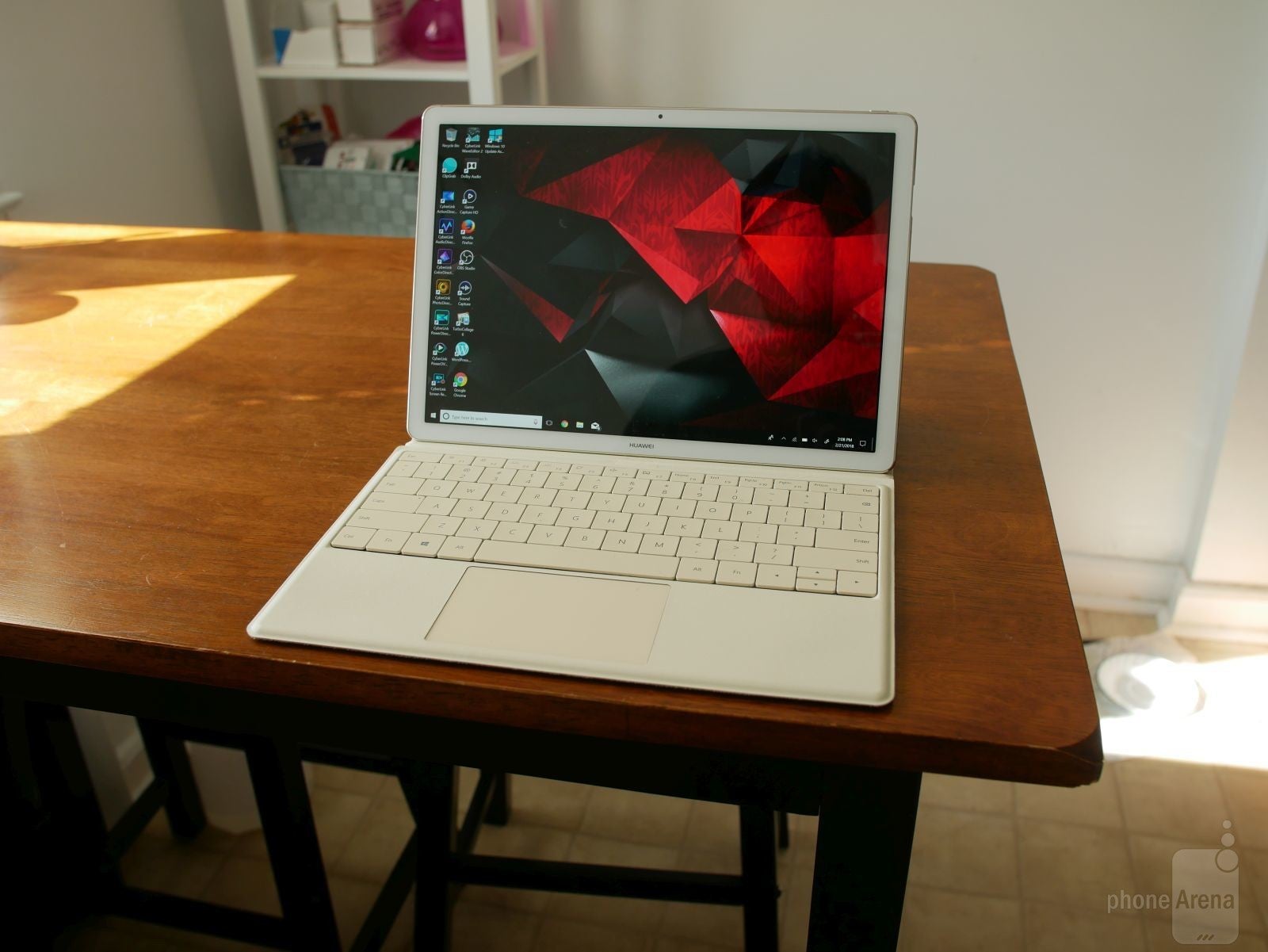 Panasonic Lumix LX10
Usually, the camera of choice for most tradeshows have been a micro four-thirds mirrorless camera in my collection, but since I'm going for a lighter package for Mobile World Congress 2018, I thought I'd give the Panasonic Lumix LX10 a shot. Its compact size will certainly help to achieve that lighter overall package, but don't be fooled by its point and shoot design because it packs an impressive 20MP 1-inch sensor with a fixed 24-72mm f/1.4-2.8 Leica DC Vario-Summilux lens. Capable of shooting in 4K, you'll be impressed by what kind of shots it can produce for something so small and tiny!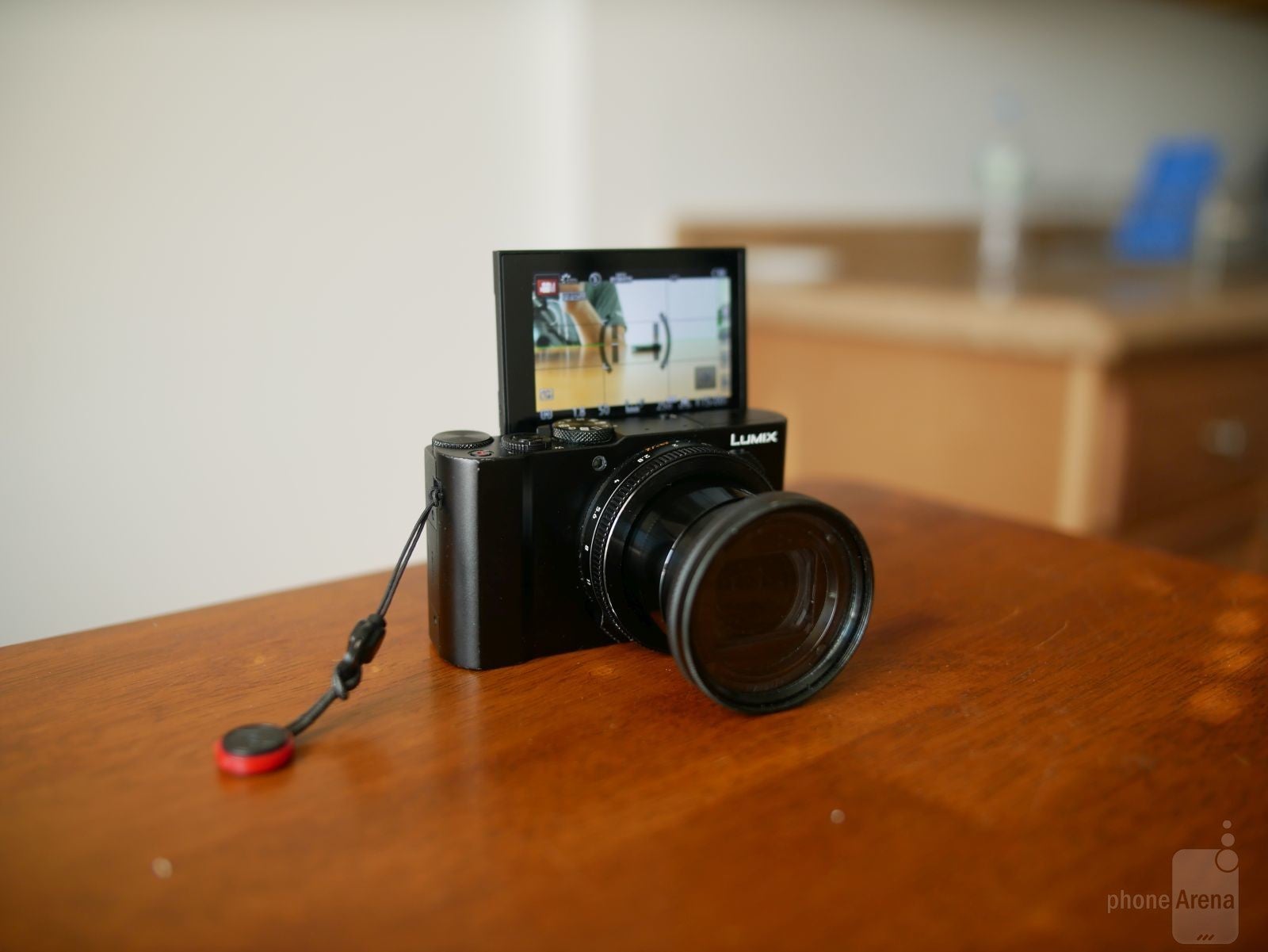 Benro Carbon Fiber 4 Series Monopod
Continuing on with that mindset of keeping it light, I'll be bringing along the Benro Carbon Fiber 4 Series Monopod to help me capture some stable footage with my videos. I'm choosing it over my typical daily one, the Sirui SUP204SR Monopod, seeing that it's much lighter and the feet don't occupy as much space in my backpack. Even though it's light and sturdy thanks to the carbon fiber construction, I don't typically use it because it's unstable with heavier payloads. However, since I'm using the Panasonic Lumix LX10 for MWC 2018, it'll more than be able to accommodate it with ease!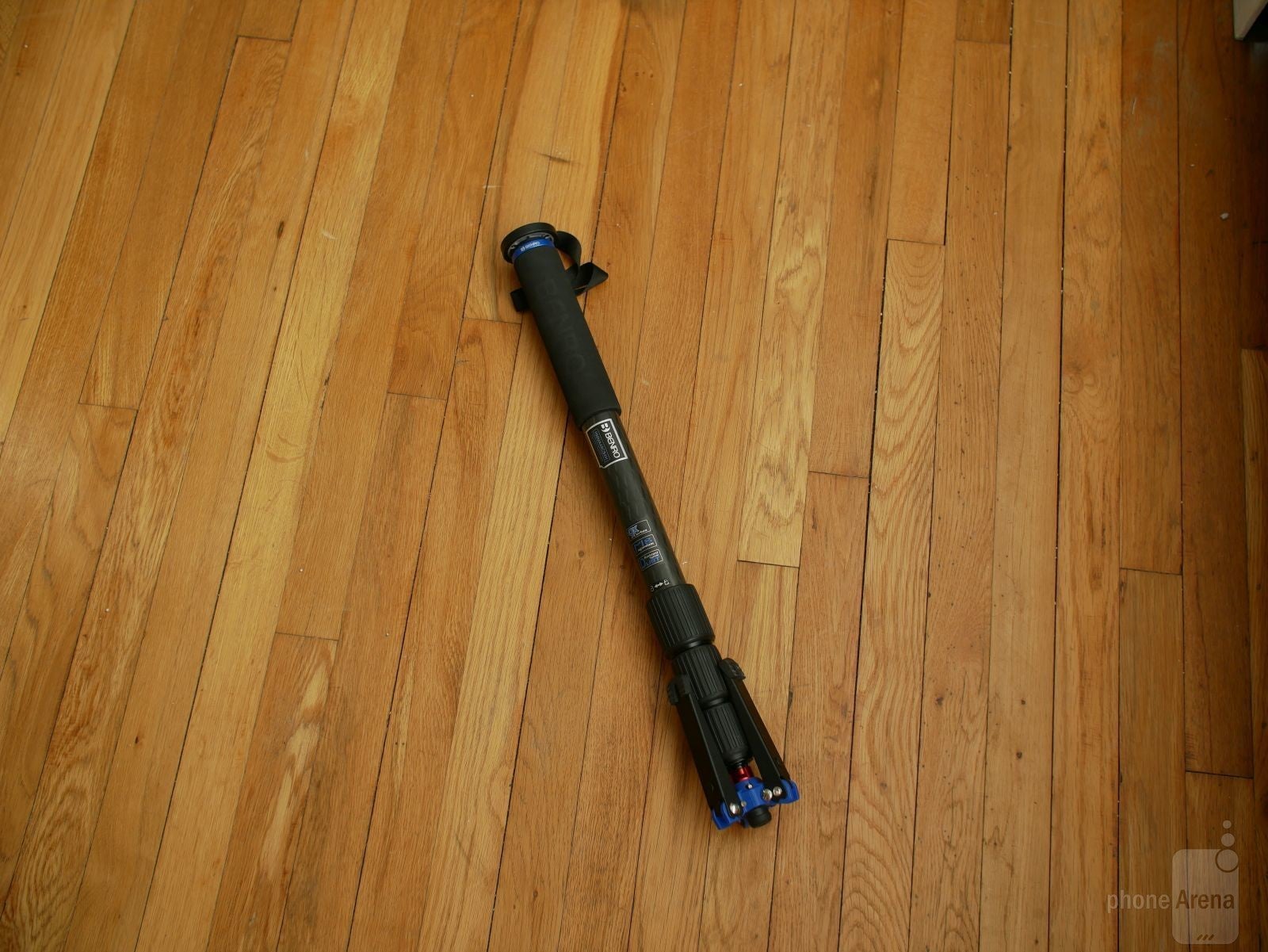 Fancier FT-717AH Fluid Head
It's not the first time I'm using this one for a tradeshow, especially when it's the same one I brought with me for MWC 2016, but the Fancier FT-717AH Fluid Head has been my favorite choice to pair with my monopod for tradeshows. Simply, this inexpensive fluid head manages to deliver those buttery smooth pans and tilts we all love seeing in videos – without being too bulky in size! While there's a knob to adjust the tilting motion of the video fluid head, there's not one for panning. Yes, there's a knob there to lock the panning movement, but I find its resistance more than sufficient.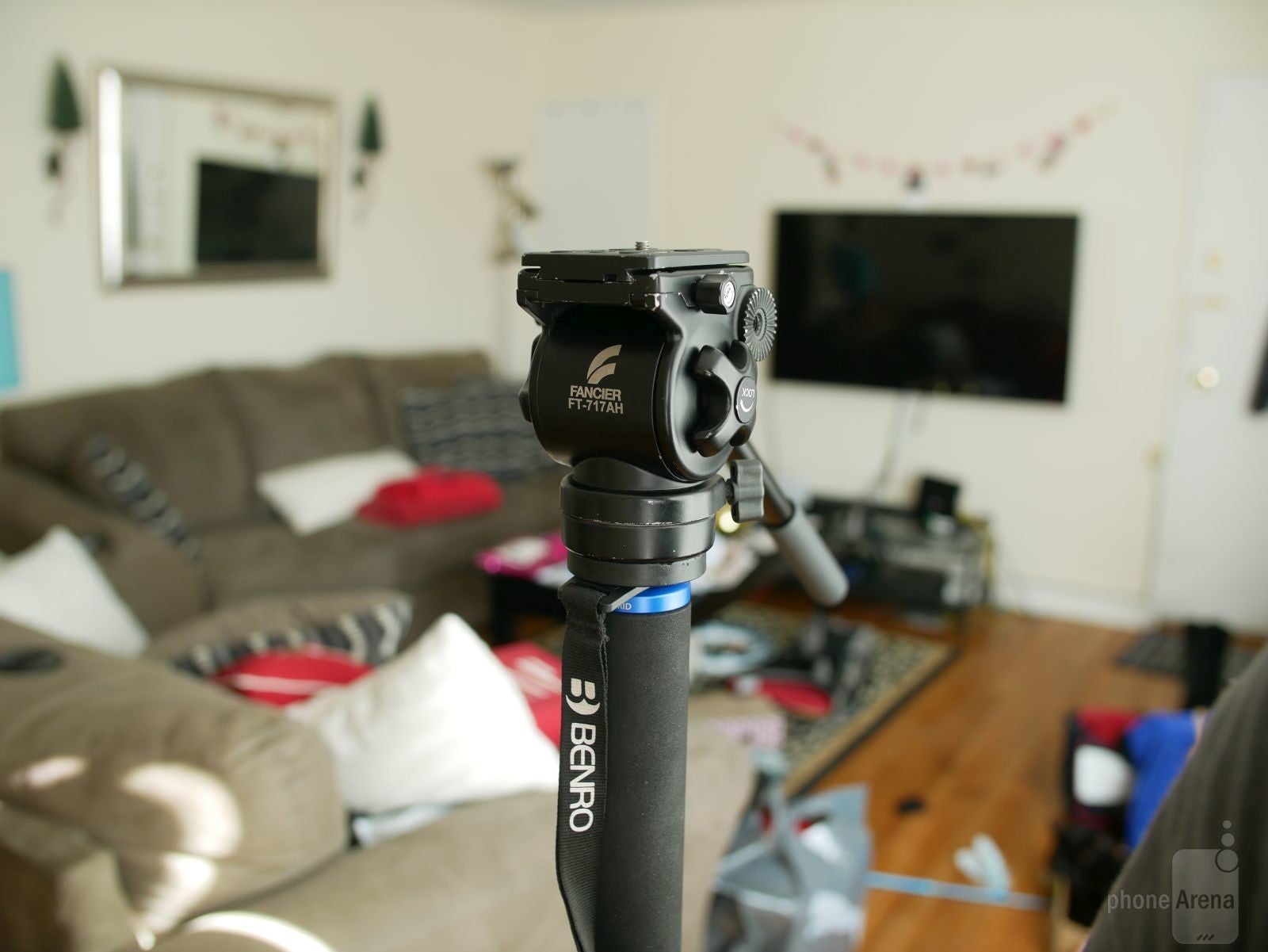 LG V30
I'm not carrying just one smartphone for this trip, but rather, I'll be bringing along a total of three. The one I'll probably use the most is the LG V30, since it's an unlocked version and makes for a nice backup camera in the event that the main one is out of juice. Not only that, but it's one of two daily drivers, so it has all of the apps I use on an everyday basis. And oh yeah, it has a headphone jack! It's convenient for listening to music and also using the LG V30 as an audio recording device for voice overs with my microphones.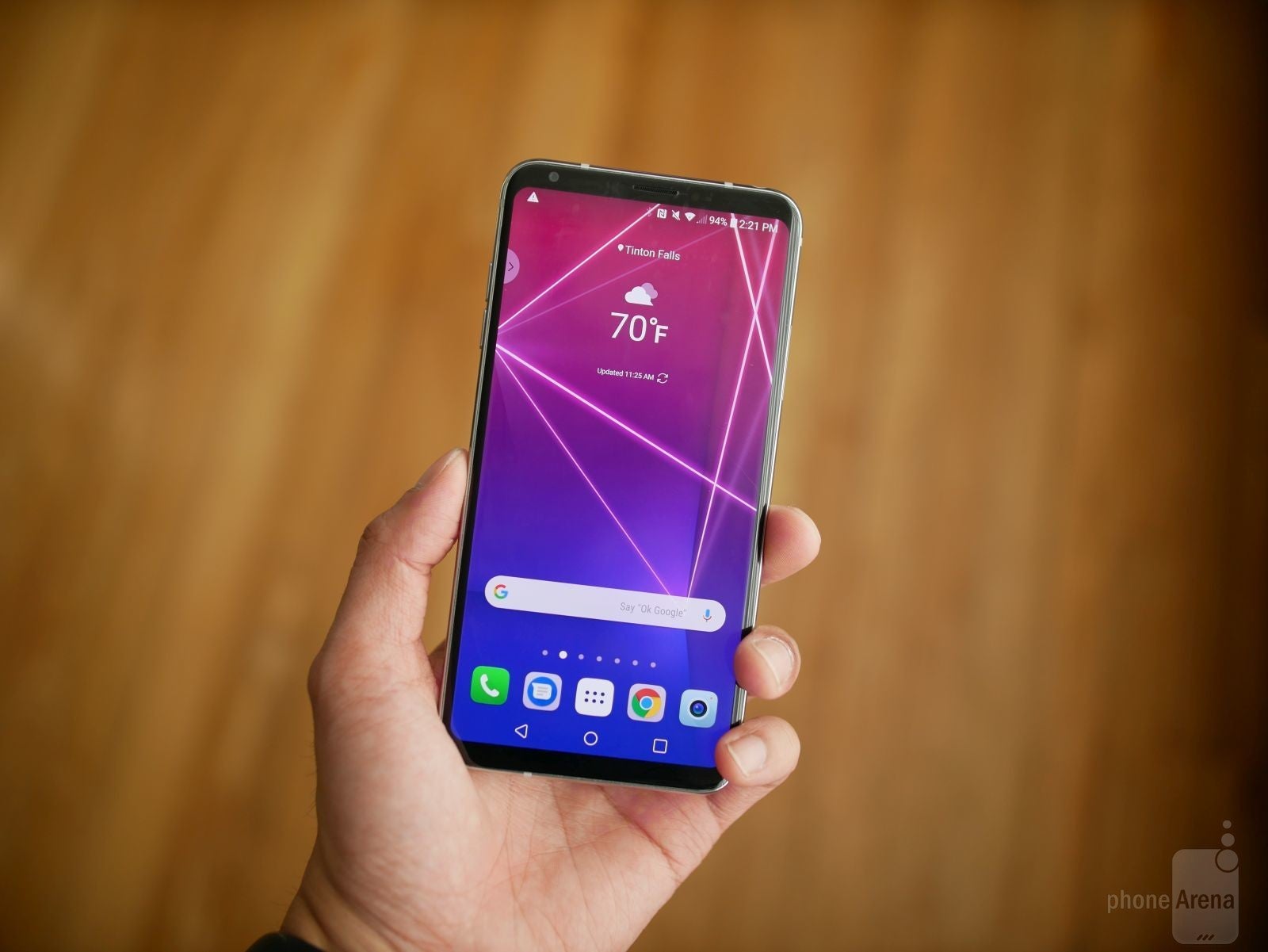 Apple iPhone X
This one, naturally, shouldn't be much of a surprise given how it's the latest iPhone around. It's my second daily driver, but acts more as a backup to the LG V30 because it doesn't have that headphone jack and manual video controls. Still, it's a reliable smartphone with a top-notch performance. Honestly, though, I reserve using the iPhone X mainly for iMessage.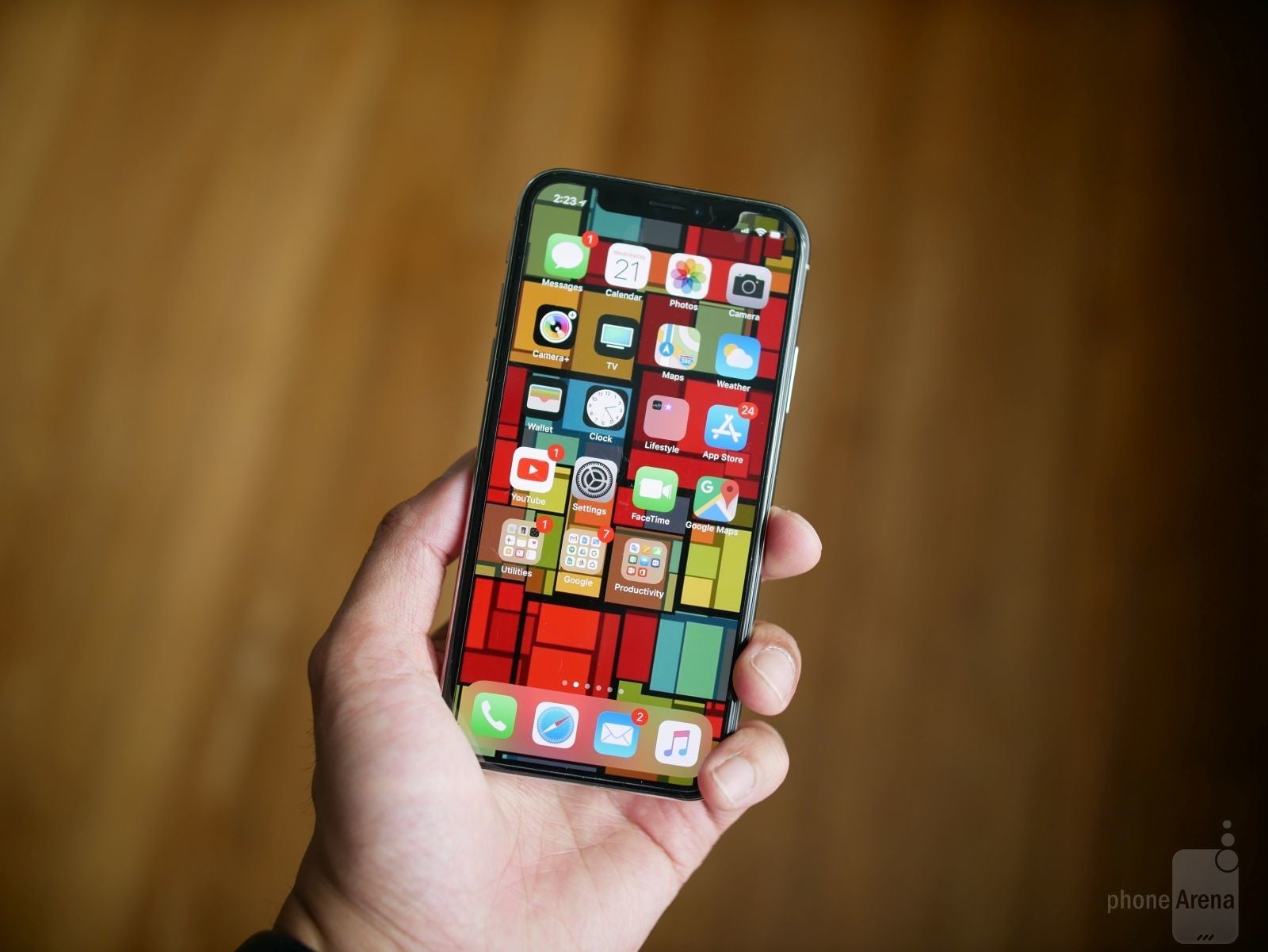 Google Pixel 2 XL
Since I'm a Project-Fi users, this is one of the few occasions throughout the year when it's invaluable to have. Therefore, I'm bringing along the Google Pixel 2 XL because of its full support for Project-Fi. Being abroad as well, I'll be able to roam freely using the phone without having the worry of racking up a ridiculous bill due to data usage. Best of all, there are times when LTE speeds are accessible with Project-Fi while being overseas. And yes, its camera is one of the best around, so it'll be useful for some social posts!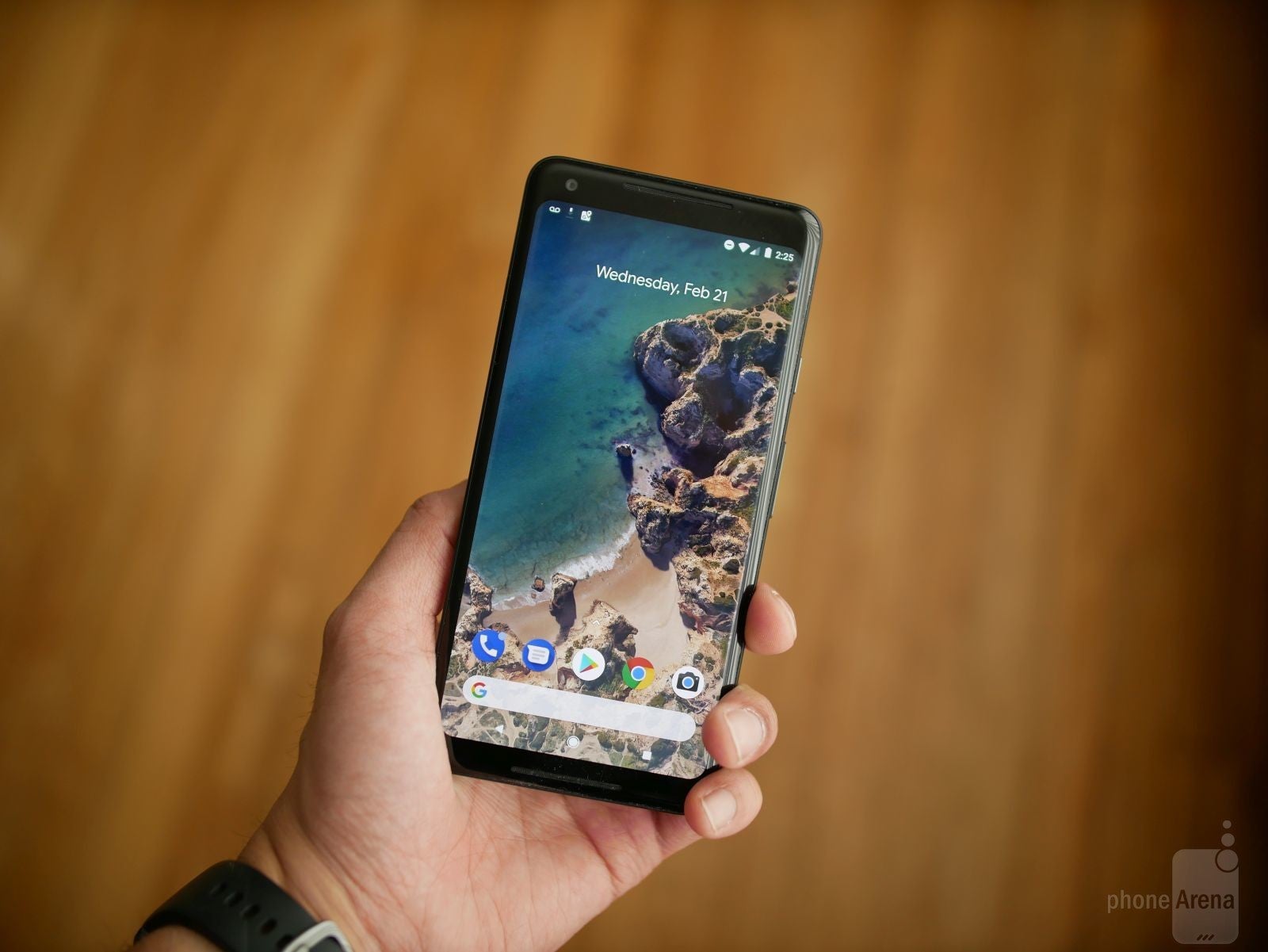 Rode VideoMic Me Directional Microphone
Specifically meant to be used with smartphones, the Rode VideoMic Me Directional Microphone pairs nicely as a complement to the LG V30 using its 3.5mm headphone jack. Since the Panasonic Lumix LX10 lacks a hot shoe mount, I would be using the LG V30 as an audio recording source with the Rode VideoMic Me Directional Microphone. To tell you the truth, I've been satisfied with the microphone's performance, as it does nicely to isolate its range to what's directly in front of it – while minimizing other ambient sounds in the process.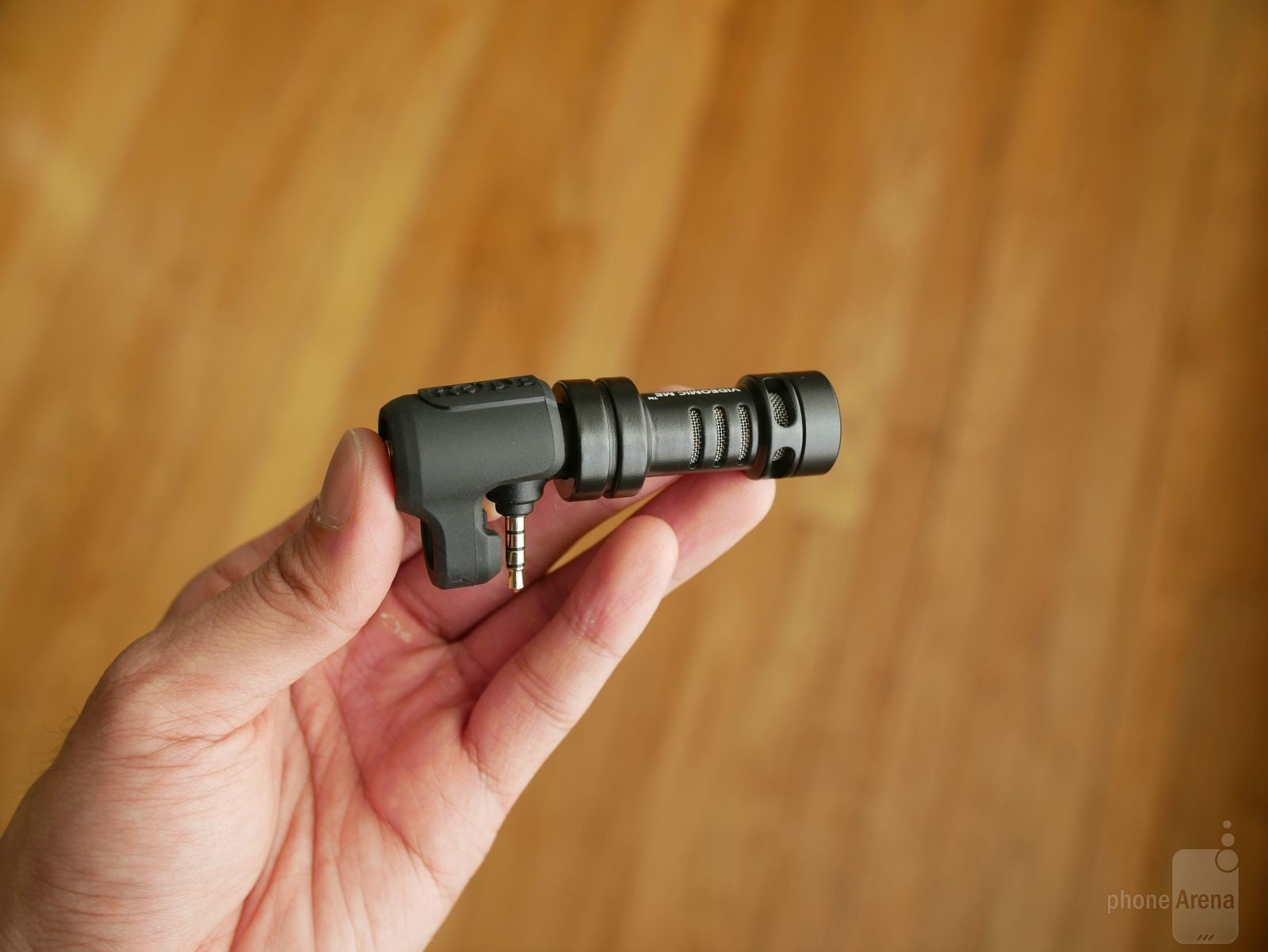 Rode smartLav+ Lavalier Microphone
In addition to the directional microphone I'll be using, I'll be supplementing that with the Rode smartLav+ Lavalier Microphone. This one, however, will be mainly used for voice overs. Using it with the LG V30, I've been able to get surprisingly great results with audio recording using this lavalier microphone. It even offers greater versatility because it can also be used to record audio from subjects that are too far away from being picking up by either the LX10 or the Rode VideoMic Me connected to the LG V30.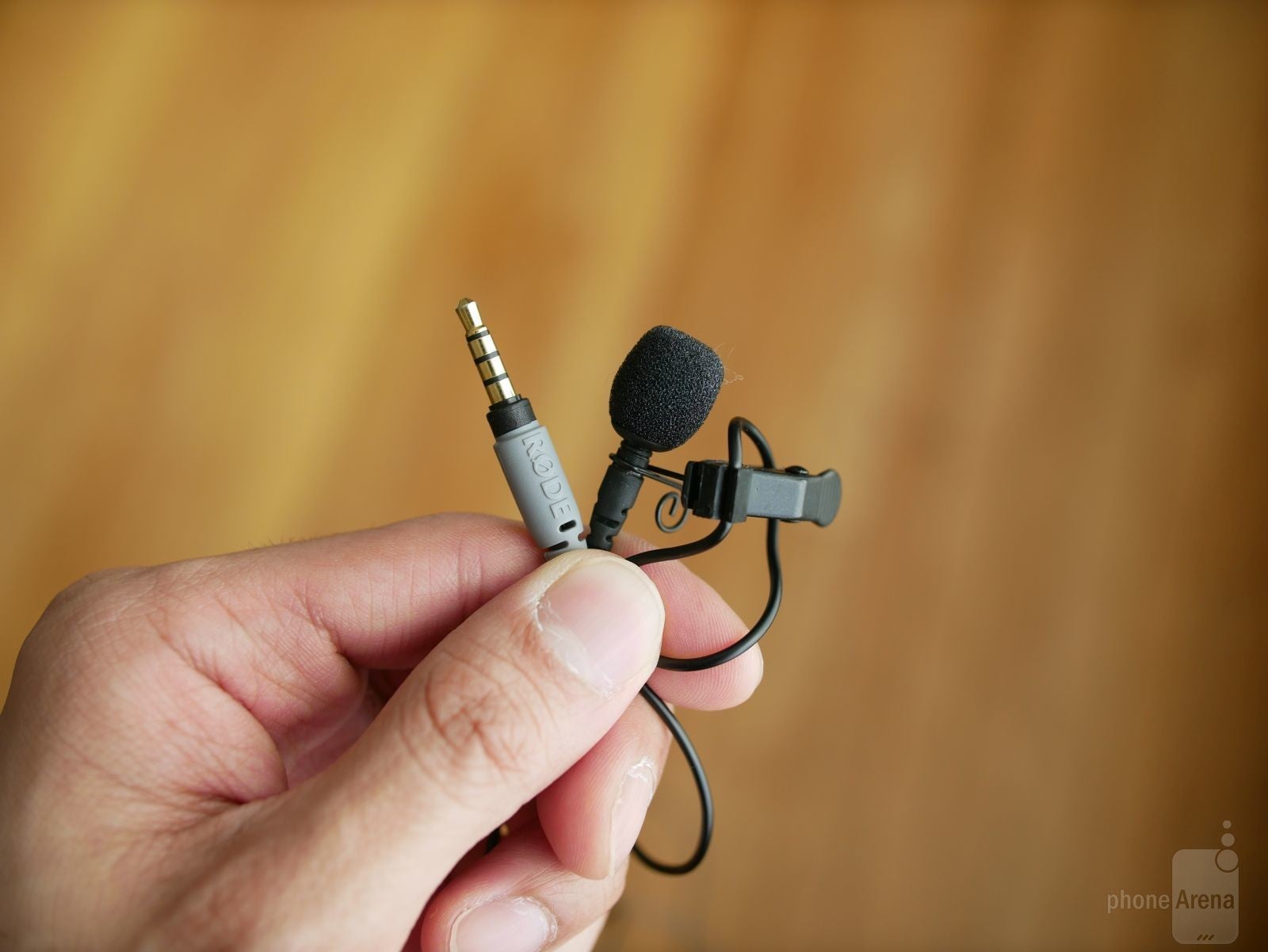 Bragi Dash Pro true wireless earbuds
I recently reviewed the Bragi Dash Pro, which is the most features rich pair of true wireless headphones I've come across. There are several reasons why I'm deciding to bring it with me for MWC 2018. First of all, there's the real-time language translation using the iTranslate app, which might come in handy when you're abroad. Secondly, it offers great noise isolation and doesn't have any sort of latency when it comes to watching videos – so for the long flight to there, this will prove to be undoubtedly useful. And most importantly, its audio quality sounds great!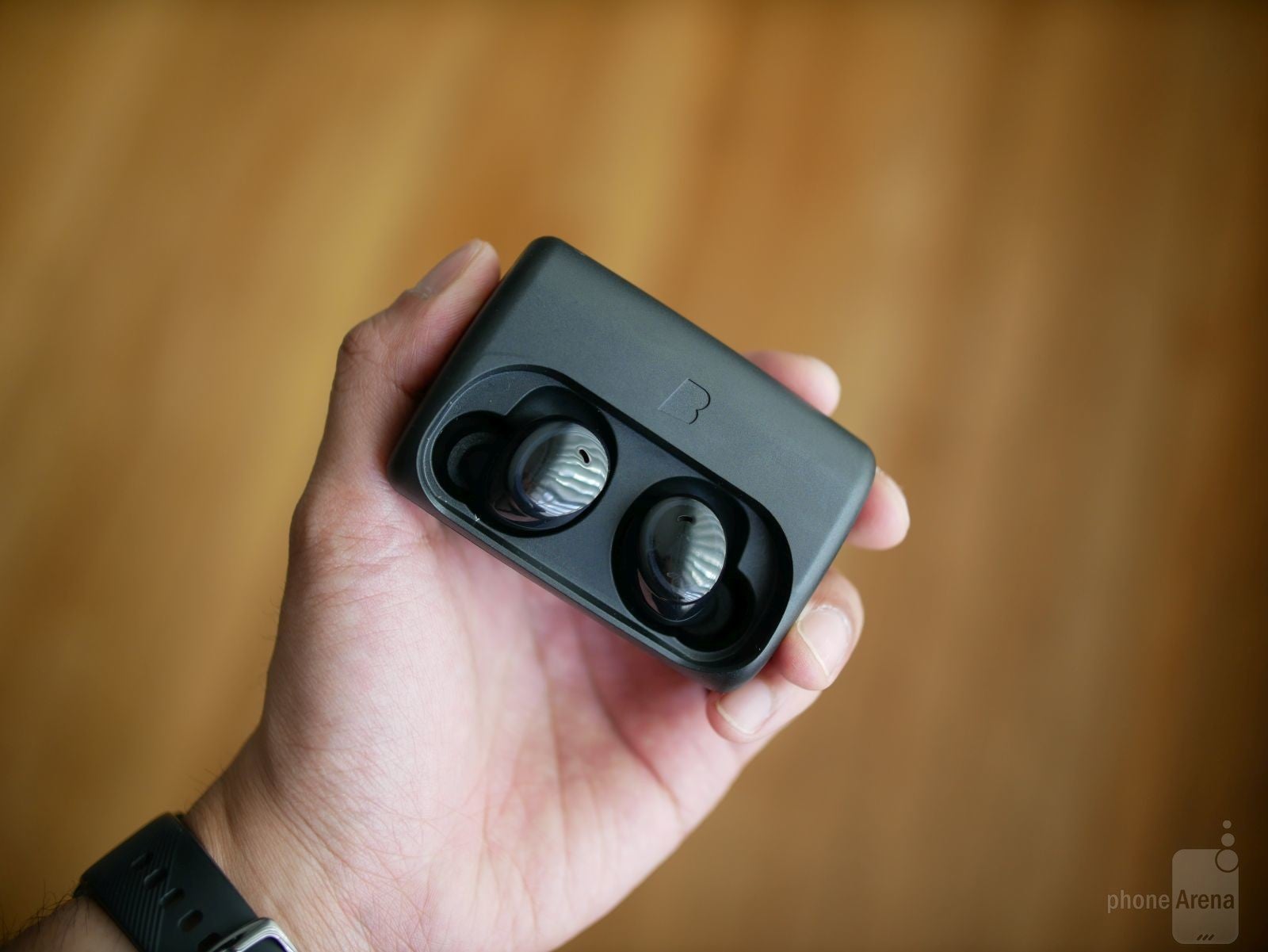 V-MODA Forza Metallo In-Ear Headphones
True wireless headphones are great, but they don't necessarily offer the quick convenience of your ordinary pair of wired headphones – so that's why the V-MODA Forza Metallo In-Ear Headphones are coming with me. On one hand, they'll be used primarily when editing video somewhere in the press area over at MWC, since I really don't want to disturb others around me using the built-in speakers with the Huawei Matebook. The only downside to this pair is that it's expensive, but then again, there's very little in the way of complaining about its audio performance.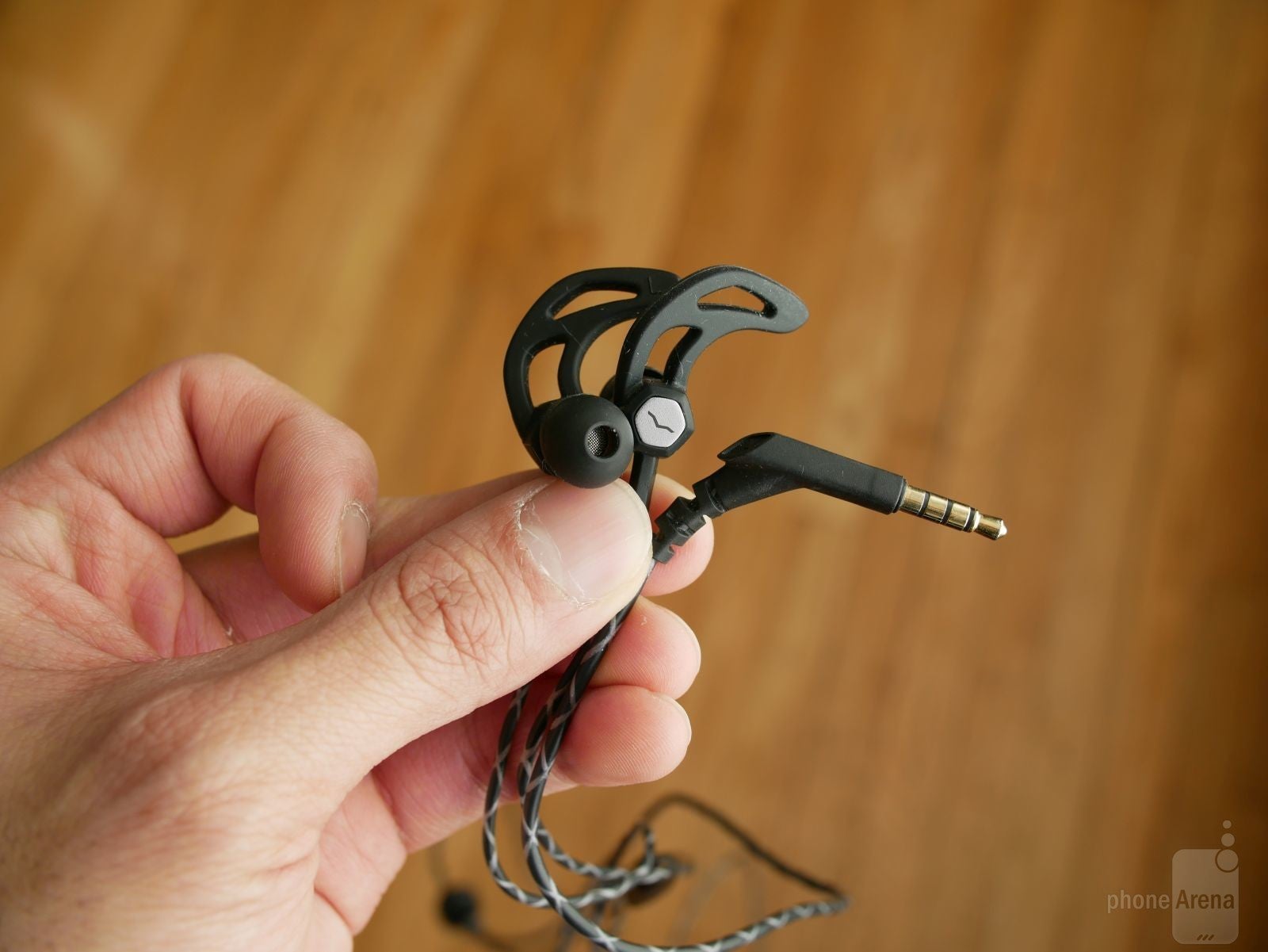 PolarPro Trippler 4-in-1 Tripod
The Benro monopod will be doing the bulk of work when it comes to shooting video, but as an alternative for when the conditions are ideal for it, I've found the PolarPro Trippler 4-in-1 Tripod to be complementary. Not only is it adjustable for snapping selfies with my smartphone or Panasonic Lumix LX10, but the grip doubles as a tripod – allowing me to place it on flat surfaces for additional angled shots that I can't achieve on my own or with the Benro monopod.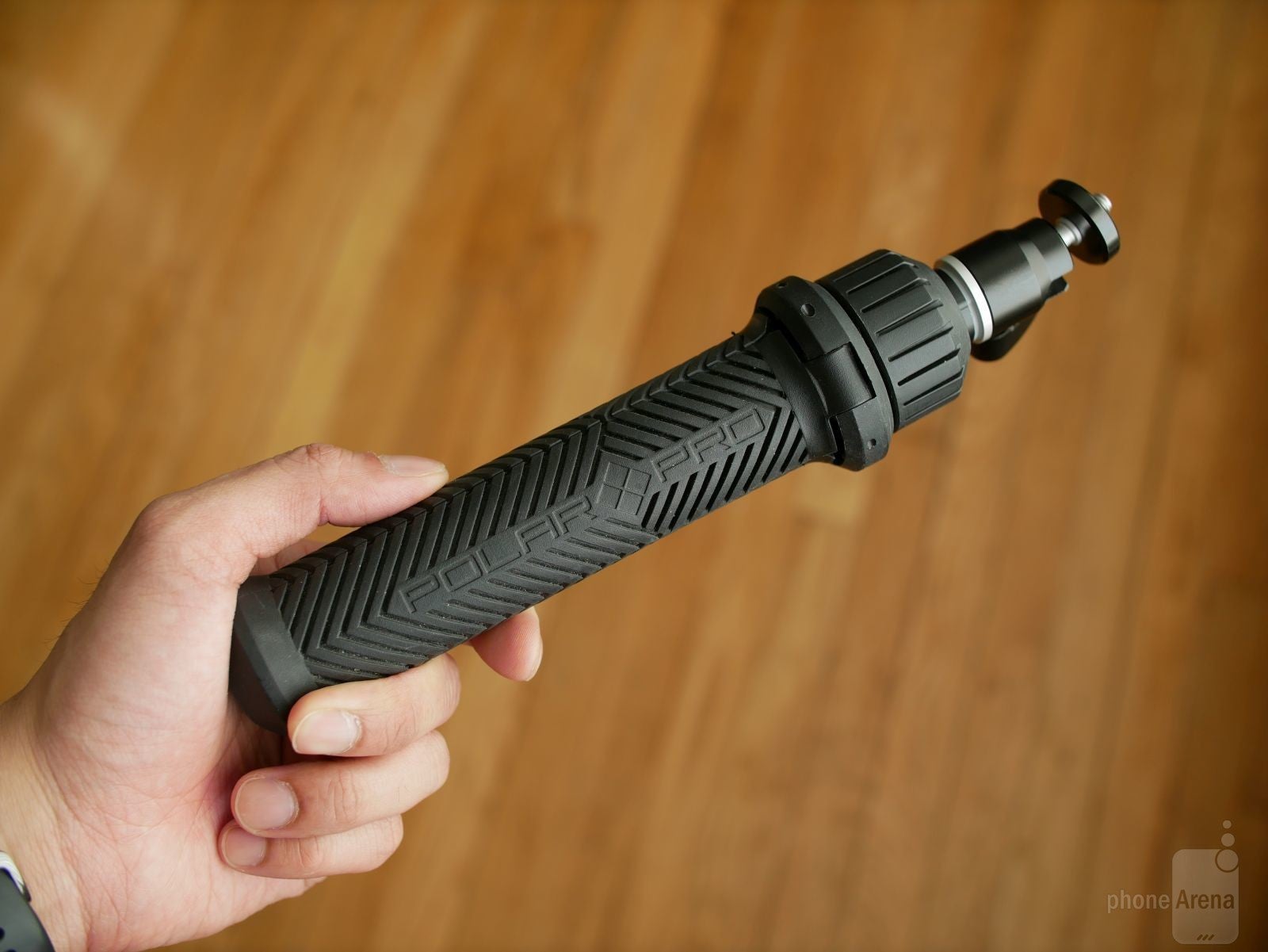 Gear Head Dual Mode Wireless Bluetooth Mouse
In preparation for IFA 2017 last fall, I picked up this inexpensive Bluetooth wireless mouse made by the company Gear Head. It's obviously not some kind of fancy mouse, but that's okay because it's still better than trying to work with the optical trackpad that's integrated with the Huawei Matebook's keyboard. Being required to constantly click videos to edit them, it becomes a chore with the trackpad, but not with the mouse. Oh yeah, it's also Bluetooth enabled, so I don't need to use an adapter to get it to work with the tablet.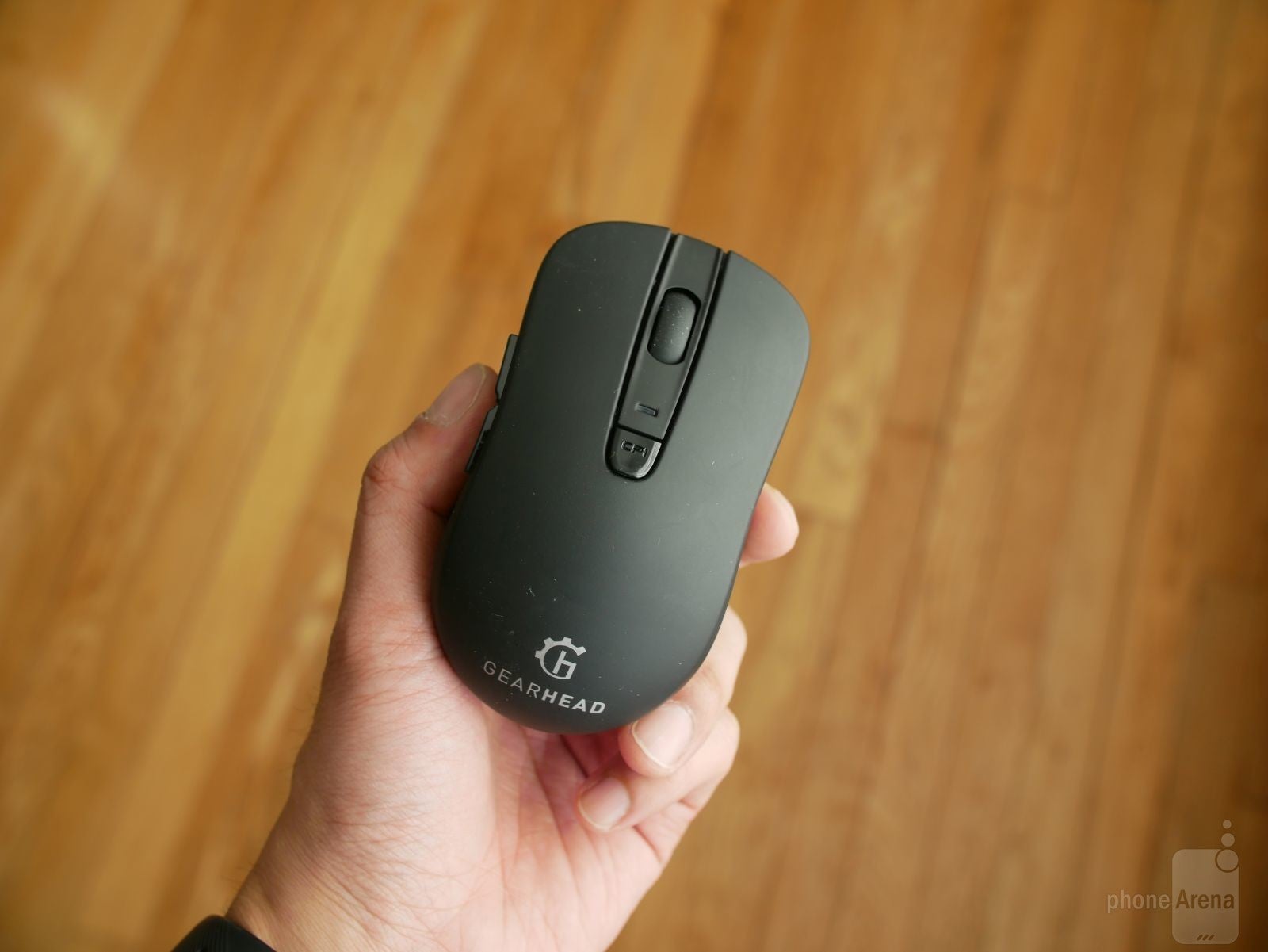 Aukey 15000mAh Universal Portable Charger with Qualcomm Quick Charge 2.0
This has been in my backpack for quite some time, probably over a couple of years at this point. Even though it's been put through some serious work at various tradeshows and events, it's still quite effective at recharging my devices at any given time. For starters, the 15,000 mAh battery cell is more than ample in providing several charges to a single smartphone. And secondly, it manages to fit in snuggly into one of the pockets in my backpack.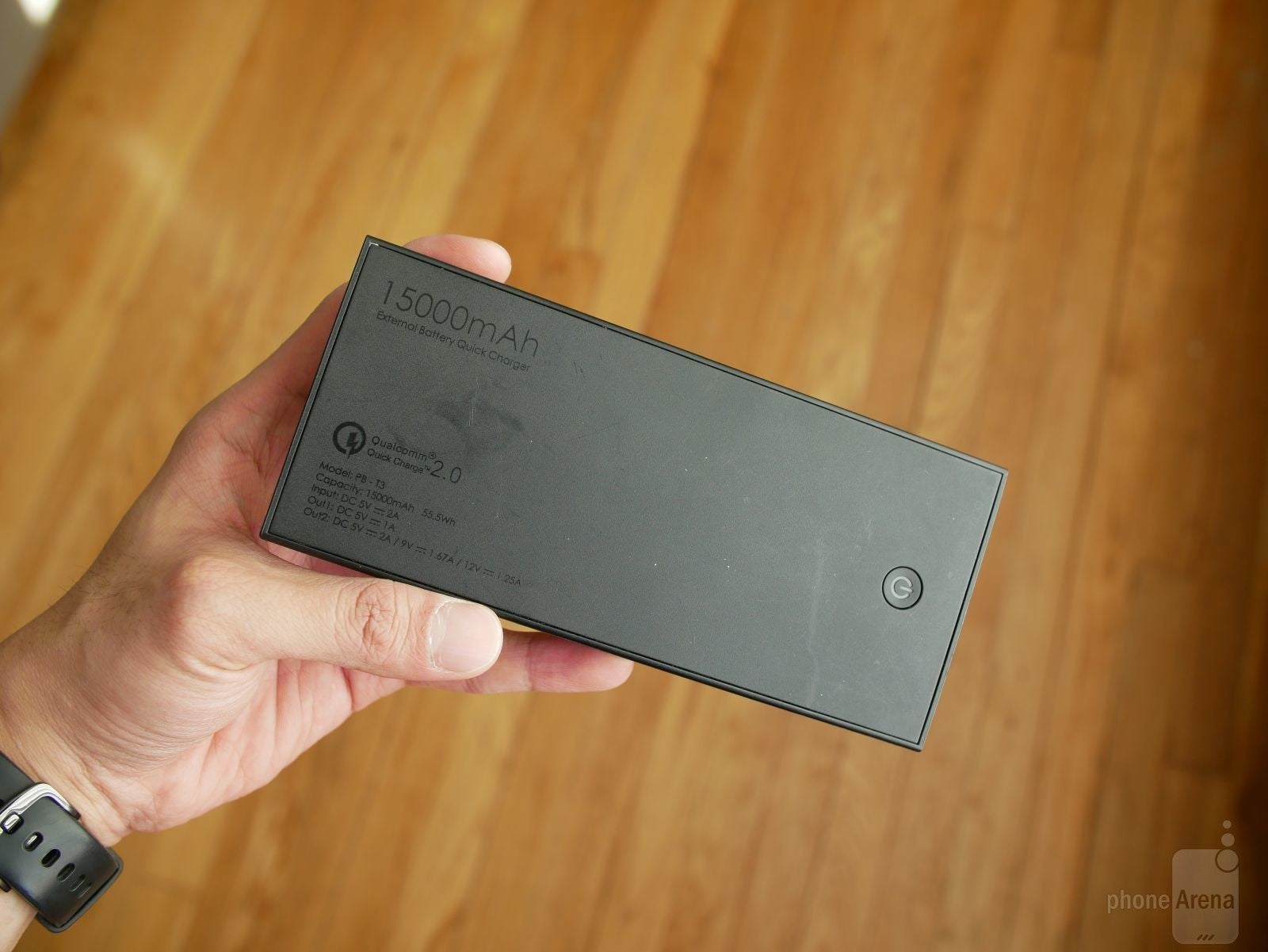 Vello CB-600 Straight Flash Bracket
It might appear insignificant when you look at all the other high-tech gear I'm carrying along, but the Vello CB-600 Straight Flash Bracket offers my camera some extended versatility. Not only can I mount my Panasonic Lumix LX10 on one end, but on the other end with the cold shoe mount, I can attach my smartphone using one of those gripping mounts on a ball head mount. Essentially, I can use the Flash Bracket to accommodate both my LX10 camera and smartphone with the Rode VideoMic Me attached to it. And lastly, the entire thing can be mounted to by fluid head thanks to the standard tripod mount on the underside of the bracket.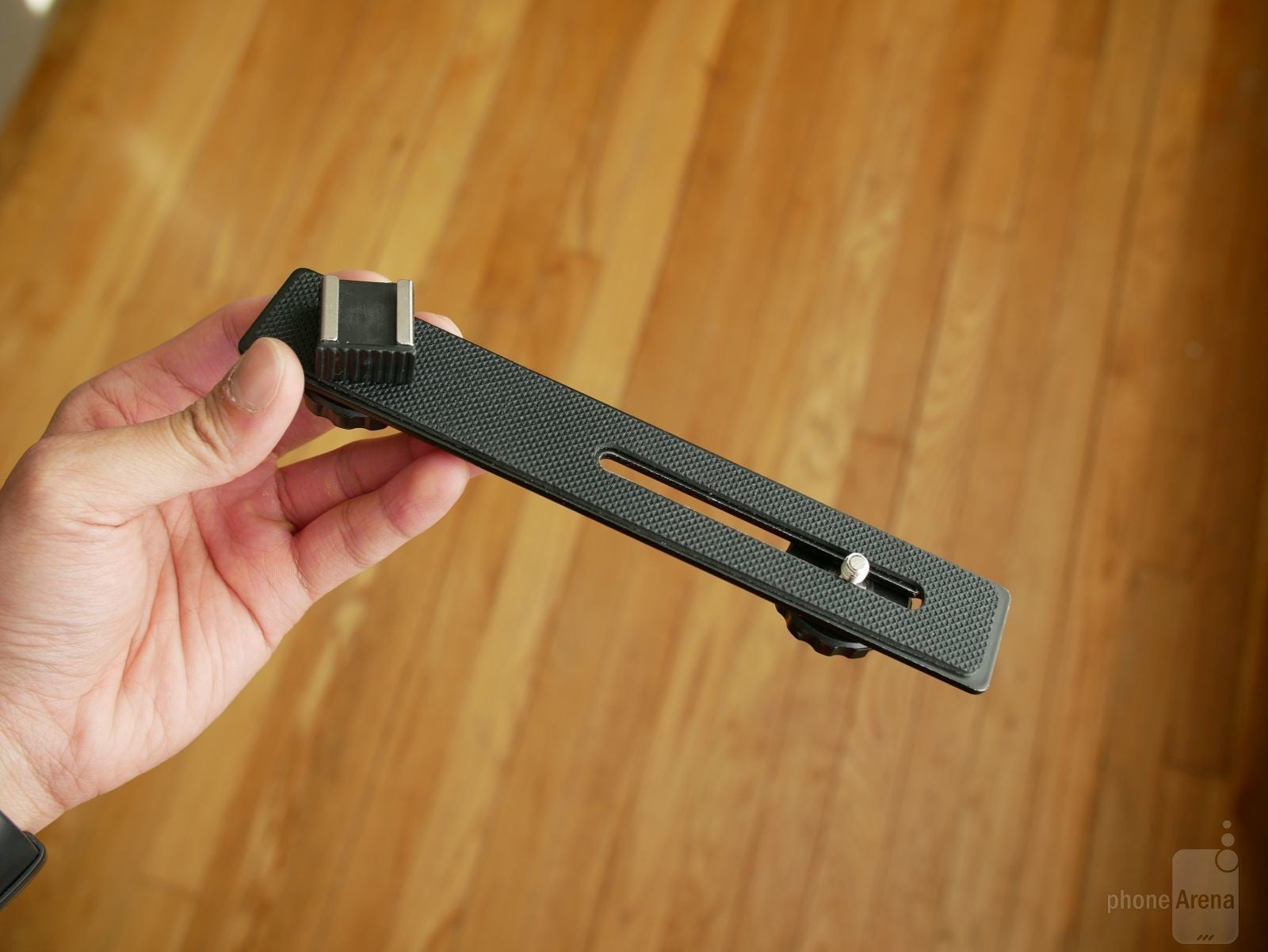 Samsung USB-C Multi-Port Adapter
Even though it's increasingly becoming common for tablets and other convertible style laptops to feature one single USB Type-C port, such as the case with the Huawei Matebook, it's the reason why I make sure to carry along an adapter to extend that one port. In this case, it's the Samsung USB-C Multi-Port Adapter. Frankly, I like it for its miniscule size – it's much more compact than the adapter that goes along with the Huawei Matebook. Not only does it offer a full-sized USB port, it also comes with an HDMI port as well. It even works with a smartphone too, so it's quite handy to have on a trip like this!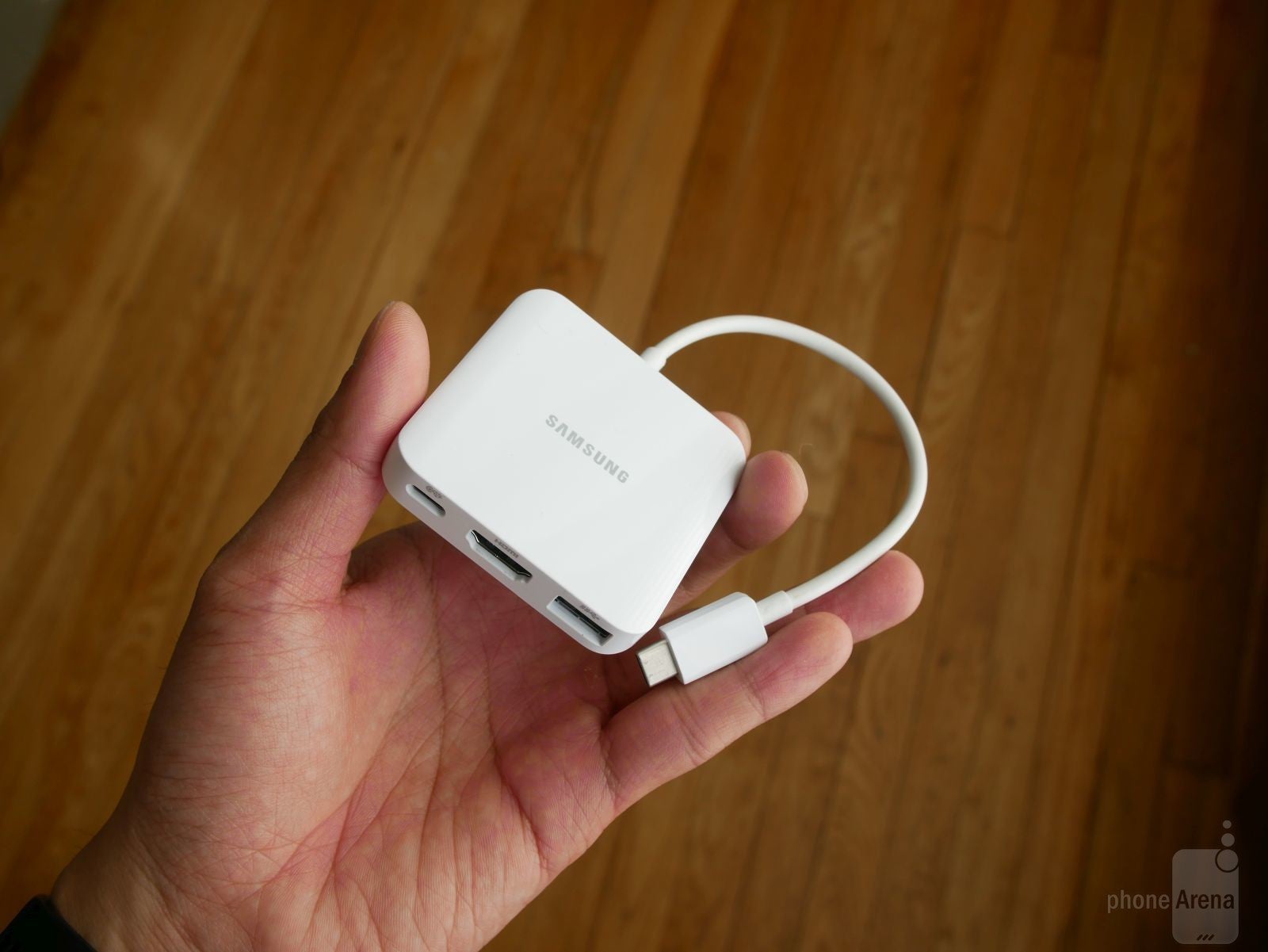 Universal Travel Adapter and Surge Protector
None of the aforementioned gadgets would be useful during my trip abroad for MWC 2018 if there's nothing to power them. That's exactly why this Universal Travel Adapter and Surge Protector is last on my list, just because for something so "low-tech," it's astonishing that it's the most impactful. Without it, covering the show is only made more difficult. At the same time, too, it ensures that I can use all of my gadgets abroad – while safeguarding them as well in the event of a power surge.