What would you like to see in iOS 7?
67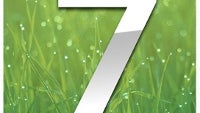 It's about time, folks! Apple has announced that its annual developer conference, WWDC,
will take place from June 10 to June 14
, so that is when we expect the company to introduce the next version of its mobile platform, iOS 7. Wohoo!
But what is iOS 7 going to be like? That's surely a very interesting question, as there's now a new head of the development team at Apple, and it's Mr. Jony Ive himself. Has he managed to overhaul the beautiful, but aging interface? Is he going to revolutionize the iOS experience in ways we haven't imagined? Nobody knows yet, but hopefully it'll all become clear on June 10.
We've already come up with a
list of features that we'd really love to see in iOS 7
, and while we considered slipping it under Mr. Ive's front door, we aren't really sure if this is going to work. But we know when Apple would listen! They would listen if the people tell them what they want in iOS 7, so why don't you, guys, help them out and start posting your wishes in the comments right now? Well, OK, we can't really guarantee that someone from Apple is going to see this, although our informed and passionate audience is pretty big, but it'll at least be fun, right?
What would you like to see in iOS 7? We're all ears!