Apple may announce iOS 7 on June 10 during WWDC
16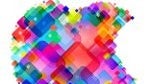 It has been almost one year since Apple officially announced iOS 6. The time seems right for a new major release to come, doesn't it? Well, it looks like that's what Apple has in tow for its 2013 Worldwide Developers Conference, which is set to kick off on June 10 with a preview of
"new versions of iOS and OS X".
While there are many things
we'd like to see introduced with iOS 7
, no one yet knows what the platform's new version will bring. Even the rumor mill has been pretty silent on the matter, although that might change by the time the conference begins. The only few hints we currently have thrown on the table are the possible introduction of a
"killer iOS app"
for handling mobile payments and the launch of a new internet service of some kind. We're also hearing rumors about an
iOS UI redesign being pushed by Jony Ive
– visual interface tweaks to make the platform look flatter and simpler.
For those who are interested in attending WWDC 2013, tickets for the event will go on sale this Thursday, April 25, at 10:00AM PDT. The event begins on June 10 and will last through June 14. More details are available at the press release below!
Apple Worldwide Developers Conference to Kick Off June 10 in San Francisco
Apple Worldwide Developers Conference 2013
CUPERTINO, Calif. -- (BUSINESS WIRE) --
Apple® today announced that it will hold its annual Worldwide Developers Conference (WWDC) June 10 through June 14 at San Francisco's Moscone West. At the five-day conference, developers from around the world will learn about the future of iOS and OS X®, enabling them to create incredible new apps with innovative features. WWDC will also feature more than 100 technical sessions presented by over 1,000 Apple engineers, hands-on labs to help developers integrate new technologies, as well as the popular Apple Design Awards, a showcase of the most outstanding apps available through the App Store℠ and Mac® App Store. Tickets for this year's WWDC go on sale Thursday, April 25 at 10 a.m. PDT.
"We look forward to gathering at WWDC 2013 with the incredible community of iOS and OS X developers," said Philip Schiller, Apple's senior vice president of Worldwide Marketing. "Our developers have had the most prolific and profitable year ever, and we're excited to show them the latest advances in software technologies and developer tools to help them create innovative new apps. We can't wait to get new versions of iOS and OS X into their hands at WWDC."
WWDC 2013 activities include:
• More than 100 technical sessions presented by Apple engineers on a wide range of topics for developing, deploying and integrating the latest iOS and OS X technologies;
• more than 1,000 Apple engineers supporting over 100 hands-on labs and events to provide developers with code-level assistance, insight into optimal development techniques and guidance on how they can make the most of iOS and OS X technologies in their apps;
• the latest innovations, features and capabilities of iOS and OS X, and how to enhance an app's functionality, performance, quality and design;
• the opportunity to connect with thousands of fellow iOS and OS X developers from around the world—last year more than 60 countries were represented;
• engaging and inspirational lunchtime sessions with leading minds and influencers from the worlds of technology, science and entertainment; and
• Apple Design Awards which recognize iPhone®, iPad® and Mac apps that demonstrate technical excellence, innovation and outstanding design.
To purchase tickets, get updates and more information, developers can go to the WWDC website (developer.apple.com/wwdc).