What do you make of Google's modular phone project Ara?
57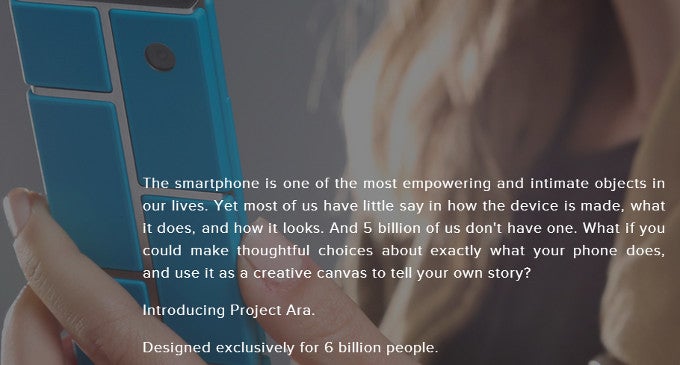 Google's
Project Ara
might be inherited from Motorola, but the folks at Mountain View are noticing the huge potential in a modular phone concept, and are working hard to
master the prototypes
, wooing developers in the meantime.
The premise is very simple, yet quite hard to execute right - you get a barebones chassis, and add components to your liking, until you get a customized handset, tailored to your specific needs. There will be screen sizes and resolutions to choose from, different processors, battery capacities, and even camera modules. That's one of the biggest ideas around Ara, too - Google plans to launch a hub where you can buy modules, much like the Play Store, but for hardware bits, and with an open model of enrolling. This should be a boon for manufacturers big and small, but also for developers who can squeeze innovative uses out of off-the-shelf Ara component combos.
Who knows what the braniacs from Google might come up with until next year, when Project Ara is expected to land for retail presence. That's why we wanted to ask you if this modular phone concept is something you consider ready for take-off, or do you think it is too hard to master, and will remain one of Google's pet projects? Take your pick, and chime in the comments.