What do you get when you combine a smartwatch with physical watch hands? The MyKronoz ZeTime
2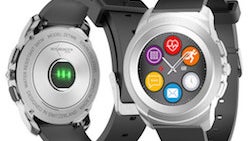 If you're someone who still hasn't picked up a smartwatch to accompany your phone, chances are the slew of new products from major manufactures aren't swaying your decision in the slightest. While the LG Watch Style and Sport are nice showcases for Android Wear 2.0 and the
Huawei Watch 2 looks to be a promising wearable for someone who's a fan of rugged
and sporty designs, there's nothing all that revolutionary about these gadgets when compared to their predecessors.
MyKronoz is a company that you've likely never heard of, but the company just announced one of the most interesting smartwatches that we've ever seen - the ZeTime. The MyKronoz ZeTime might look like your everyday smartwatch at first glance, and although it's difficult to tell from the pictures included in this article, the ZeTime actually features real, physical watch hands. However, despite using these mechanical parts, you'll still have access to a 240 x 240 TFT touchscreen display to interact and view various notifications, apps, etc. The included battery will allow the physical hands to keep on ticking for around 30 days or so on a single charge, and in addition to being able to continue to move even with the display turned off, they'll also automatically adjust to the time zone you're in thanks to MyKronoz's Smart Movement tech.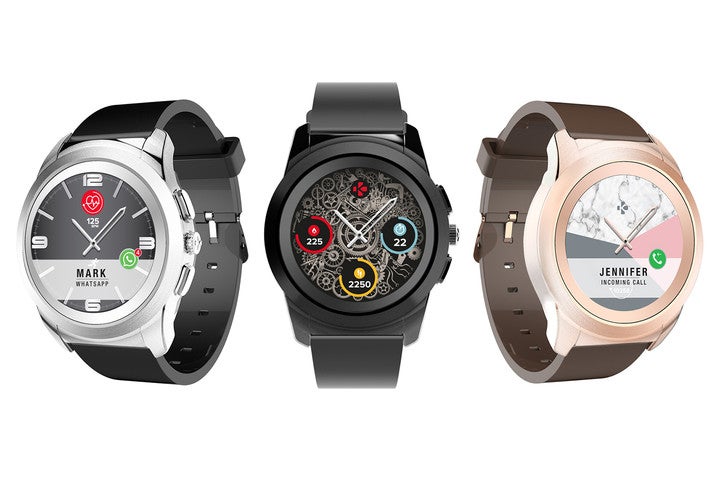 As per MyKronoz's CEO Boris Brault -
My inspiration has been to combine the best of our Swiss heritage in traditional watchmaking with the key features of a smartwatch to persuade the majority of consumers to adopt our wearable technology. This has been accomplished with ZeTime, the perfect hybrid smartwatch. It combines the best of both worlds: watch hands of an elegant traditional timepiece with a full-color touchscreen.
The ZeTime is "the perfect hybrid smartwatch"
Complementing the fancy blend of mechanical watch hands and a touchscreen is Bluetooth 4.1, waterproofing for up to 30 meters, heart-rate sensor, rotating crown for navigating the UI when you don't want to use the touchscreen, and all-new operating system that will allow the ZeTime to work with both Android and iOS. MyKronoz designed the ZeTime's OS entirely in-house, and while you obviously can't change the appearance of the physical watch hands, you can still customize the watch face around it, receive and interact with notifications from your phone, track your steps, and more.
MyKronoz is planning to showcase the ZeTime at this year's Mobile World Congress, and it will officially go on sale this coming September for $199.90.