Wells Fargo analyst: T-Mobile's pricing not negatively impacting profits
6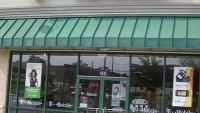 Wells Fargo analyst Jennifer Fritzsche sent out a note to clients on Friday, telling them that T-Mobile should reach its EBITDA target of $5.6 billion to $5.8 billion for 2014. That includes Q4 EBITDA of $1.7 billion. Fritzsche obviously doesn't see the carrier's many innovations as having such a negative impact on the bottom line. The analyst noted that the launch of the
Apple iPhone 6
and
Apple iPhone 6 Plus
was a major factor in T-Mobile's fourth quarter addition of 2.1 million net subscribers. She added that had the two new iPhone models not suffered supply issues immediately after their launch, the carrier would have had an even better fourth quarter in terms of subscriber additions.
Meanwhile, Credit Suisse expects Verizon to report 1.85 million net additions overall for the fourth quarter with AT&T adding 850,000. The investment bank expects Sprint to add 250,000 net additions. The investment bank said that strong tablet and device growth helped both Verizon and AT&T. Both the number one and two carriers in the nation achieved strong subscriber growth despite a rise in churn.
Speaking of churn, Sprint CEO Marcelo Claure admitted that the mobile operator has the highest churn rate among the four major U.S. carriers, although December was a strong month for Sprint according to the executive. Claure added that the carrier lost fewer customers during the period. He added that in the last few days, Sprint ported positive against Verizon and AT&T in the postpaid sector. That means that it was taking away more customers from those rivals than the amount of subscribers it was losing to them. Against T-Mobile, it ported positive when prepaid was added.
source: FierceWireless