Popular navigation app Waze now works with Apple CarPlay-enabled vehicles
4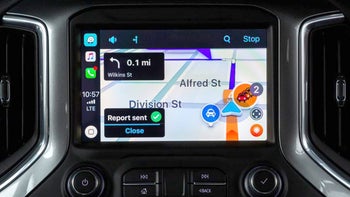 With
iOS 12
, Apple further opened up the walled garden that it operating system once was, allowing even more apps and services to project to your CarPlay-enabled vehicle. For example, users were initially forced to use Apple Maps as their exclusive mapping and navigation interface, but it was at WWDC '18 when Apple announced that iOS will be scoring extended support for third-party apps. This means that you can change up Apple Maps for Google Maps, and starting today, even crowd-favorite navigation app Waze.
That's right, Waze just updated its app for iOS which now syncs directions between your iPhone and your vehicle infotaiment system. You can still make full use of Waze's unique features, including but not limited to manual or automatic day/night mode, avatar customization, speed limits... and cops warnings, of course! Admit it, that's the reason you installed Waze in the first place, wasn't it?
The update to the app should be rolling out as we speak, but in case you've not received it just yet, be patient and enjoy life in the meantime.