Waze confirms Google paid $1.15 billion, acquisition may have been forced by investors
1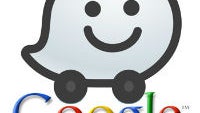 The story of Google buying Waze has been an interesting one, but it has never quite been complete. The exact figure that Google paid to purchase the company has never been known; and, while it has been assumed that the Waze founders simply took a great deal to be part of a larger company, it was never confirmed why Waze wanted to sell.
Today, in an intriguing post on LinkedIn, CEO and co-founder of Waze Noam Bardim gave a bit more insight into both aspects of the acquisition. The selling price had been reported to be somewhere from $1.1 billion to $1.3, but Bardim confirmed that the exact figure was $1.15 billion, though he didn't explain the breakdown of cash and stock. As far as the why, Bardim didn't give a clear answer, but he gave a hint.
The value of Waze for Google has always been readily apparent, but Bardim makes it sound like the Waze team would have preferred to be independent, saying:
One of Waze's mistakes was the valuation of its A round which significantly diluted the founders. Perhaps, had we held control of the company, as the Founders of Facebook, Google, Oracle or Microsoft had, Waze might still be an independent company today.
In March 2008, Waze raised $12 million in Series A funding, which was a great start, but only a bit over 20% of the total funding it raised through 2011. But, it seems that was enough to give investors the power to pressure the team into taking the deal with Google. Bardim seems to want to tell this story in order to help other startups in his native Israel, where he says there have been over 6,000 startups in the past 10 years. It is a vibrant startup community, and Bardim wants to see more "unicorns" rising from that community.