Waterproof Galaxy S4 Active warranty won't cover liquid damage, AT&T employee complains
26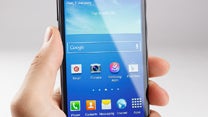 Not that it comes as a huge surprise to anyone who knows how warranties get calculated, but the waterproof
Samsung Galaxy S4 Active
isn't covered for death by liquids. There is a strict certification for the handset, which says it can be dipped in up to 3 feet (1 meter) of water, and that shouldn't last longer than 30 minutes, if you want to be on the safe side. No beer pong, no soaking your cereals in the milk with it every morning.
In fact, even if you follow the instructions like closing all flaps and not dipping the phone in anything else than shallow water for less than thirty minutes, the warranty still won't cover it, says an AT&T employee over at XDA-Devs forum thread. What Samsung says in the warranty leaflet is the following:
This Limited Warranty does not cover: (a) defects or damage resulting from accident, misuse, abnormal use, abnormal conditions, improper storage, e
xposure to liquid, moisture, dampness
, sand or dirt, neglect, or unusual physical, electrical or electromechanical stress [...].
Last we checked water is liquid, so, bummer. Not that other waterproof devices are any different, since these warranties are a standard fare, but the AT&T guy in the thread below complains that he took all measures he's been trained to, and his S4 Active still started acting up after doing a fish tank footage project. Word to the wise.