Watch the Windows Phone 8 launch event live here!
12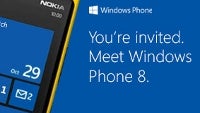 Microsoft's Joe Belfiore is taking centerstage now at the Windows Phone 8 right now, talking about the new features, new apps and new phones that are coming with the newest iteration of the platform.
You can stream the event live from the source links below, or just watch it embedded, and experience the launch of the real 3rd horse in the mobile operating system race firsthand.