Watch out for wolves in Adobe Flash Player clothing
5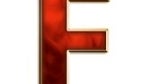 There are still some Android phone owners whom for one reason or another,
missed the deadline and now can't install Adobe Flash Player
from the Google Play Store. But this opportunity has allowed those with
not so positive motives
to take advantage of the absence of Adobe's software from the online store that used to be called the Android Market.
"These types of apps are annoying and really are meant to drive web traffic to sites so the developer can receive pay-per-click revenue, and in this case they deceive the customer into thinking they're getting a known productive app."-Joe McManus, security researcher
Those looking for a Flash .apk file to install could find themselves running into a Trojan Horse type of deception. Fake Flash apps have been reported with adware installed on phones, reaching out for your personal information, contacts and your notification bar. The latter could become a playground for ads if you're not careful. If you decide to check out some of those third party app stores that fly under the radar, be careful to give a wide berth to those apps pretending to be a version of Adobe Flash Player for your phone. Most of the malicious Flash Player fakes
are located in third party Russian app stores
.
One piece of adware disguised as a legit Flash Player app was found on an English language web site and was installed on an Android phone. The malware
sent out ads every 15 minutes
on the unlucky phone owner's notification bar and sent out messages to those on the contacts list. And to make detection of a fake harder, the rogue app installs an XDA developed version of Flash Player which is not as inclusive as the real thing. Because it does function to some degree, it might be some time before the ruse is discovered. This version of Flash is not supported by Adobe and could cause problems for your handset once installed.
"Of course, it's possible that some Android users have missed that deadline, so they venture on to other parts of the Internet in search of alternative download sites."-Jovi Umawing, communications and research analyst, GFI Software
Do you want to hear something mindblowing? The official Adobe Flash Player for Android is actually still available...on Adobe's own home site! The only caveat is that if Adobe decides to provide a security update or a minor bug fix for the version from the Google Play Store, you'll be shut out. But hey, that's not too bad for those who really, really wanted Flash on their phone but were too distracted to remember the deadline.
source:
PCWorld
via
Phandroid
Recommended Stories