Want to use your Nexus 6P or Nexus 5X on Project Fi? You might need to order a special SIM card
5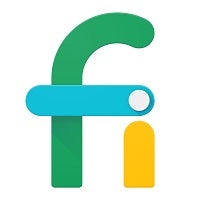 Project Fi is the hybrid carrier that is owned by Google. By hybrid, we mean that
it can use Wi-Fi for voice and data connectivity where available
. Other times, it uses the T-Mobile or Sprint network. The service cost $20 per month for unlimited talk and text, with a $10 per GB charge for data. Any money you spend for data that ends up unused during a month, is refunded to you.
Originally, the service worked only with the
Nexus 6
. Now, the
Nexus 6P
and
Nexus 5X
have been added to the Project Fi lineup. The Nexus 6 required a special SIM card that helped the phone use the carrier's hybrid technology. It also helped the phone recognize at any given moment, whether the Sprint or T-Mobile network was providing the stronger signal among the two (which is the one that the phone connects to). Those Project Fi subscribers who plan on using the Nexus 6P or Nexus 5X will also have to install a special nano SIM card in their phone. But here's the thing. Even if you have a Nexus 6 running on Project Fi, that SIM card will not be compatible with the new new Nexus models.
To order a new SIM card for the Nexus 6P or Nexus 5X, simply click on the sourcelink. You will have to provide Project Fi with some information, nothing that should make you worry. Keep one thing in mind. If you happen to order your new Nexus handset from Project Fi, you won't have to do anything since the appropriate SIM card will arrive with the phone.
source:
ProjectFi
via
AndroidAuthority