Walmart's new self-branded Android tablets take on Amazon's Fire family
6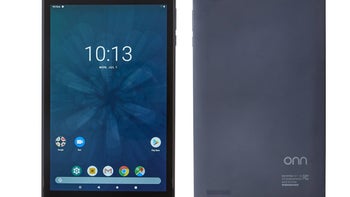 Whats started as a rumor several months ago has become reality this week: Walmart's new lineup of self-branded Android tablets. Revealed earlier today, the so-called Walmart Onn tablets are now available for purchase online and in most Walmart locations across the US.
As far the pricing goes, there are two tablets that Walmart is currently selling in the US, 8-inch Walmart Onn and the 10.1-inch Walmart Onn. The smaller model is available for purchase for $65, whereas the bigger slate costs $80. Walmart has a third Android tablet in the pipeline, which is said to include a keyboard accessory, but we don't know when it's going to be released.
As you can imagine, these are entry-level tablets that comes with low-power processors and just 2GB RAM. The good news is both come with 16GB internal memory, so you'll have plenty of storage for your data since it's hard to believe that you'll use it for photos. The tablets come with 2-megapixel rear-facing cameras and VGA selfie snappers.
One important thing that differentiate the Onn tablets from Amazon's Fire lineup is the fact that Walmart has decided to include all Google's apps and services, such as Play Store, Gmail, Maps, and many more.
Well, it's good that there's competition in the lower bracket as well so that customers can choose the products that better suit their needs. Are you going to check Walmart's self-branded Android tablets?