Wall Street Journal: T-Mobile to announce Android-based phone on September 23rd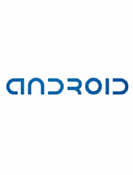 Those eager about the launch of Android shouldn't have to wait much longer for a corresponding device to hit the market, as the
Wall Street Journal
is reporting that the company is set to announce the first phone with the operating system on September 23rd. Rumored to ship in late October, the launch will mark T-Mobile as the first US carrier with the device. Pricing has not been determined as of yet, however HTC expects to ship between 600,000 and 700,000 devices in 2008, rivaling other major competitors such as Apple's iPhone and Samsung's Instinct. The phone is expected to have a large touch screen, a full keyboard, and a navigational trackball.
On the record, the parties are remaining relatively quiet about the upcoming device. HTC confirmed that it would ship its first Android-baseddevice later this year, and Google and T-Mobile representatives declined tocomment.
Update
: T-Mobile has confirmed that it will announce the first Android-based phone at an event in New York City on September 23rd.
Source:
Wall Street Journal
and
Phone Scoop