Wake up and smell what The Rock is cooking with the Rock Clock alarm app!
7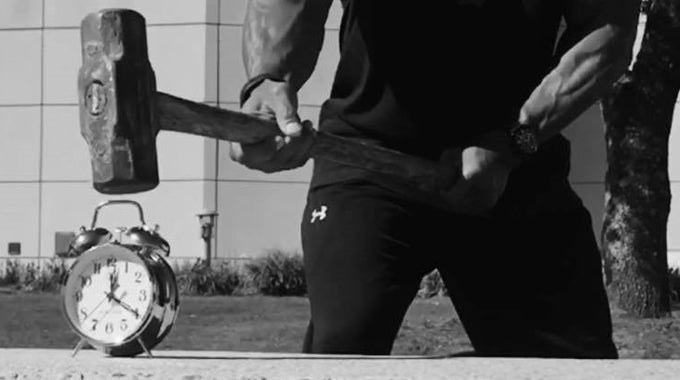 From the most electrifying man in show business comes the most unforgiving alarm ever to fight your morning laziness – The Rock Clock. It looks like an innocuous alarm app, but it has no snooze button. You read that right. This is a powerful sleep breaker of the kind that's impossible to exist without Dwayne Johnson's personal involvement. Very personal, in fact.
Not only is The Rock Clock brimming with cheesy tunes, alarm tones, and phrases recorded by the man himself, but users have the option of syncing their alarm with The Rock's own! It's hardly a secret that Johnson's days usually begin at 4 in the morning, so if you want to follow in his footsteps, be prepared for next level hardship!
Speaking of hardship, to make the alarms work on an iPhone, you must activate the app's Sleep mode, which keeps the phone's screen turned on. You should also raise the volume to max and connect your device to the charger to prevent battery drain. Otherwise, the alarm won't activate. That's quite the hurdle, but you aren't one to disappoint Dwayne Johnson, right? Android users don't need to go through this.

Since ditching the snooze button isn't enough to make the entertainment industry's most shredded workaholic raise an eyebrow, the app gives him the option of personally monitoring its users' wake-up patterns. If you're slacking, The Rock will know it. He might even send you a video message or two to get you back in shape!

If there's one capable of disrupting the traditional alarm system, it has to be Dwayne Johnson! If you like the smell of what The Rock has cooked up this time, download The Rock Clock on your Android or iOS device. Like other good things in life, the app is free.

Also read: