WSJ: Sprint's throttling of video speeds violate FCC's net neutrality rules
12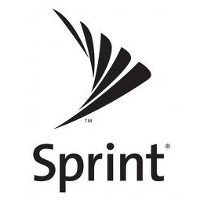 According to a new report from the Wall Street Journal, Sprint's practice of throttling video speeds for unlimited customers might attract the attention of the FCC.
Today,
Sprint announced a new new plan
that, at $80 per month, includes unlimited minutes, texts, and data, as well as a smartphone-lease tax. As it turns out, this unlimited plan is not actually unlimited, as the terms mention that videos will be delivered at a lower.
According to a Sprint spokesman quoted by the WSJ, Sprint has been throttling video speeds on some of its plans - both unlimited and limited - since July 2013. Chances are that the carrier would have preferred for its throttling practice to remain buried in the fine print of its terms, but it was forced to openly recognize that it caps video speeds by the adoption of the new net neutrality rules.
Under the
new net neutrality rules
which were put in place on June 12, no carrier is allowed to throttle internet speeds for an entire class of services. More to the point, the new net neutrality rules should prevent Sprint from throttling video speeds in general. Furthermore, the new rules also specify that throttling is only acceptable as a network management tool when the network is congested, and that the practice should not be used as a default. In its defence, Sprint claims that it is downgrading video quality in an attempt to improve the overall quality of its network.
It remains to be seen how the FCC will react to Sprint's new plan, although the outcome doesn't look too good for the third-largest carrier in the US. Just last week, the FCC proposed a
record-breaking $100 million fine for AT&T
. According to the FCC, AT&T misled customers by promoting plans as "unlimited" and then capping speeds when subscribers passed a certain data threshold during a billing period.