WSJ: Foxconn to produce a line of branded accessories
3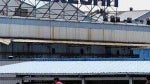 With competition affecting the market share of the Apple iPhone, contract manufacturer Foxconn is looking for a way to add some growth to the company's top and bottom lines. Apple accounted for about half of Foxconn's $130 billion in revenue that it took in last year. The problem is that this represented growth of only 13% in 2012, a big drop off from the 53% growth it achieved in 2010 when the Apple iPad was brand new. And since Apple rival Samsung does not use Foxconn to assemble its phones, the Taiwan based company needs to
look beyond
contract manufacturing.
According to a published report on Monday, Foxconn is looking to branch out to provide content and software for the devices it assembles. Foxconn has already bolstered its R&D center in south Taiwan by hiring software engineers to develop mobile applications, server based cloud-computing technology and apps for the upcoming
smartwatch explosion
. The company is also planning on producing cables, keyboards and headphones under the Foxconn brand.
Trying to capitalize on the higher margins at retail,Foxconn will work on developing an online platform to sell the products it creates. Foxconn will also open stores in China that will allow customers to test the products it sells online.
"Chairman [Terry Gou] has ordered all business units to produce peripheral accessories of electronics products as it is more profitable than assembly services. We also plan to license Apple's technology to make some own-brand accessories that are compatible with iPhones and iPads."
-Anonymous Foxconn executive
source:
WallStreetJournal