Voyager2 VX11000 and enV3 VX9200 pose for a group photo
29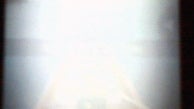 Yesterday we brought you a
few pictures
of the
enV3
, but today there are new images showing the
enV3
and
Voyager2

VX11000
together. At this point, little is known about the devices, except that the enV3 VX9200 will have a 3MP fixed focus camera, LED flash, and 2.5mm headset jack, while the VX11000 will have a 3MP auto focus camera with
Schneider Kreuznach
lens
(like the
Dare
), LED flash, and 3.5mm headset jack. The overall design of the VX11000 looks nearly identical to the original VX10000
Voyager
, but we're hearing that both displays are now WVGA resolution. You can also expect the VX11000 to have a few extra software features, and hopefully the 3 shortcut screens from the
Versa
will be carried over. Too bad the VX11000 is sticking with the same clamshell design and not going to be a slider, as was
rumored
a few weeks ago.
source:
BGR
*
UPDATED
*
PhoneDog
is reporting that the VX11000 will
not
be called the Voyager2, due to continuing licensing issues with
Plantronics
, so expect it to have a brand new name. He also says there will be a
Dolby Audio
mode, but the headset jack is 2.5mm, not 3.5mm. It also appears that VCast
MobileTV
(MediaFLO) has been removed.