Vote on your favorite name for the "cheap" iPhone: iPhone 9, iPhone Xc, or iPhone Xr?
15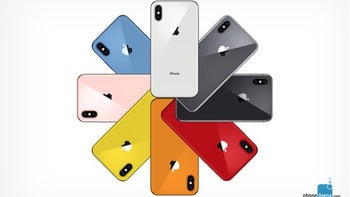 So, it sounds like Apple is having a bit of trouble choosing the names for its new iPhones. Just last week, the rumor mill said that Cupertino has finally "decided" that the new devices will be called iPhone 9,
iPhone Xs
, and
iPhone Xs Max
. Those being the "cheap" LCD iPhone, the "regular"
iPhone X
successor, and the large iPhone Plus replacer.
And there we were, thinking that those would be the names. But nope, things started brewing again and the rumor mill rumbled and tumbled once more. The cheapest model's name got switched to
iPhone Xc
, then it got swapped with
iPhone Xr
. What will be Apple's final call? We will know for sure in about 27 hours.
Until then, let's have some fun:
From all the rumored names for the affordable iPhone we've heard so far, which one do you like best? iPhone 9, iPhone Xc, or
iPhone Xr
?