Vodafone turns on LTE service in Tasmania
1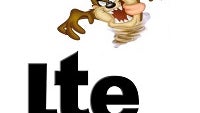 Vodafone is one of the largest mobile carriers in the world, but it is number three in Australia where it was less than a year ago it began rolling out LTE service down under.
After smooth field trials over the past few weeks, the carrier flipped the switch for consumer use of its speedy service and announced plans of expanding coverage in an "accelerated rollout" throughout the island. Phase one of the service includes the areas of West Moonah, Cambridge, Warrane, New Norfolk and Hobart Airport.
Once phase two begins, sites in Bridgewater, Claremont, Howrah, Kingston, Richmond and elsewhere will also see LTE service. Vodafone's CTO, Benoit Hanssen noted that the challenge is "future proofing" its network in the face of "ever-growing" demands for data. As it shores up the LTE service and more customers begin using it, the benefits fall on 3G users as well since the burden on the incumbent network is eased.
Consumers down under get to participate in Vodafone's "Network Guarantee," which allows new customers to try out the service for 30 days. If they are not satisfied, they can cancel the service contract without penalty, paying only for what they use.
source:
Delimiter