Virgin Mobile USA to launch "unlimited" 4G WiMax Hotspot & Dongle May 31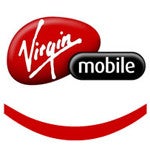 We did a double take when we saw this news. Virgin Mobile USA announced it would bring unlimited 4G broadband internet access to its customers for a low $35 per month, with very few strings attached.
Previously, Virgin Mobile had offered the Novatel 2200 personal hotspot with unlimited data for a low monthly fee without contract. The downside was it runs on Sprint's EVDO network, which runs at an average of 800kbps, hardly broadband compared to the competition. Now Virgin is planning to offer the Overdrive Pro 3G\4G hotspot, and the U600 3G\4G USB stick. The two devices will be available on May 31, and will be priced at $149 for the Overdrive Pro hotspot, and $99 for the U600 USB stick.
Since Virgin Mobile announced they'd be
offering the HTC Evo V 4G
we've been holding our breath for a mobile broadband solution as well, and now Virgin is doing it. Alongside the devices, there will be two pricing plans offered. Plan one, at $35 a month, the user gets 2 gigabytes of 3G data, and "unlimited 4G data." Virgin notes that "unlimited" is 10 gigabytes of unthrottled WiMax, then throttling kicks in for the remainder of the plan period. Plan two, at $55 a month, gets the user 5 gigabytes of 3G data, and the same unlimited 4G with the above fine print.
There are several caveats to the plan that may make this offering less than ideal for some people. While 4G is nice, be sure to check out the coverage map as Virgin Mobile uses Clear's WiMax network, so it's important to know where it works and where it doesn't. The ideal customer for this product is going to be someone who lives in and travels within the 4G coverage area, because $35 for unlimited 4G WiMax is a screamin' deal! For those who frequent areas which don't yet have the 4G WiMax coverage, you will have to decide if the 2GB or 5GB plan best suits your needs since you'll be limited to those buckets when not in the 4G footprint. As with any Virgin Mobile promotion, you can switch plans or cancel at any time without penalty, so we don't see a lot of downside.
It'll be interesting to see what impact this has on the mobile broadband market in the US. Virgin Mobile has announced both the two new 4G broadband products will be marketed under its Broadband2Go product name, and both devices will be available online and in stores May 31.
source:
Virgin Mobile USA