Vine now offers direct messaging to anyone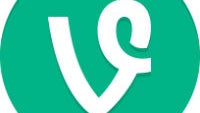 It has been a while since Vine added any significant new features. The last big update was likely back in October, when the app added tools to edit your videos. But, that doesn't mean the team has been on vacation. Vine got an update today that adds a pretty big new feature - direct messaging - which appears to be a feature that every app needs to have these days.
Just in case you don't want to use Skype, Instagram, Snapchat, WhatsApp, or Bebo's Blab app for video messaging, now you can use Vine as well. As per usual with Vine, videos can only be 6 seconds long, but the interesting twist is that you can send direct messages to anyone, even if they aren't on Vine. Vine direct messages can be sent to contacts via email or SMS. However, if you are on Vine, you can choose only to receive messages from you are friends with or following. There is no group messaging option, like with Instagram, but you can send the same video to multiple people, which will start 1-on-1 conversations with each of those people.
In the blog post about the update, Vine claims that "From Vine's early days, we recognized that there was a growing desire and need for private messaging on Vine", but given that Vine's "early days" began 3 years ago, that's somewhat hard to believe. It seems far more likely that
Instagram added the feature
and the Vine team scrambled to play catch-up, but we can't confirm that either way.
Still, if you're a Vine user, the feature looks to be pretty nice, and it is available now on both Android and iOS. Just start practicing your speed-talking, so that you can stay under that 6-second limit.