Video shows what it's like to use Google Glass
10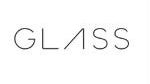 Dan McLaughlin is one of our favorite early adopters of Google Glass. Dan was one of the first to post an unboxing video of Glass, albeit a somewhat shaky video. And now, Dan is giving us a look inside Glass, so we can get a bit of an idea of what it will be like to use the device. Dan hooked up his Glass to a screencasting program, and gives us a walkthrough of the UI and the voice commands in a couple of videos.
Because this is screencasting, the video doesn't really give the sense of using Glass as a UI overlay on the real world, but it gives a good idea of the software and navigation available on the device. Dan uses all of the ways to control the device, including voice command, touch controls, as well as the head-motion controls. Depending on how well that last one works, it's interesting that there is a hands-free and voice-free option for controlling Glass, as long as you don't mind looking like you have a bit of a twitch.
For a lot more videos that Dan has taken with Glass, just head over to his YouTube page.