Viber takes a page from the competition with a big new update
11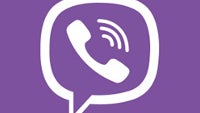 Messaging juggernaut app Viber has gone through an update, the scale of which is formidable. In a non-too surprising move, Viber has moved to implement features that were sorely lacking for at least a bunch of people – like voice messaging, a feature many have come to expect from rival WhatsApp. Called Hold & Talk, we found that Viber's execution of the new functionality isn't top notch just yet, though it does work nevertheless.
But the creators of the app didn't stop there, and are taking a page off Skype's recipe, too, by introducing 'Viber Out', which allows you to call each and every person on your contacts list, granted that you pay up and buy some credit. Much like Skype does. Additional changes include more stickers – a business that Viber has been under-appreciating, as Japanese challenger LINE has consistently shown (it now earns nearly $100M a quarter, a part of which through sticker sales).
Viber is now touting tablet support, as well. There's really nothing of note about the tablet version – it's just the same old design, blown up to bigger proportions. The rest of the new additions include some minor changes, like a different notification icon/color (it used to be purple-ish, like the logo) and select fixes and improvements that the creators aren't sharing.
Unfortunately, the update hasn't come to the desktop version of the app, which is now seriously lagging behind, and we mean that quite literally, too.
source:
Play Store