Vertu Ti Android luxury phone to cost about $10,500 (€7,900)
14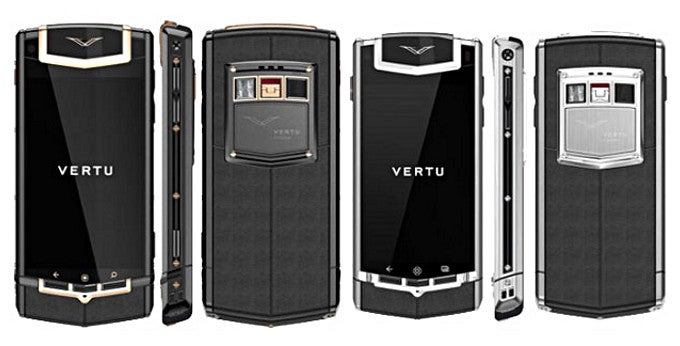 We know you've been waiting for this moment, so here it is: the price of Vertu's first Android smartphone will be a bit over $10,500 or €7,900. Stop! Don't rush for the store just yet, let's us tell you some more about it.
The Vertu Ti, as it is called, has a luxurious design which involves a display covered with sapphire glass, while the body is made of titanium. As you can guess, accidental drops will not be a problem with this device. According to Vertu's head of design, Hutch Hutchison, the only thing that can scratch sapphire glass is a diamond. So, make sure to take your Vertu Ti out of your pocket before going for a swim in your pool of diamonds.
Vertu's first Android smartphone is not exactly full of cutting-edge technology. It has a 3.7" display with a resolution of 480x800 pixels, while the dual-core Snapdragon S4 processor is clocked at 1.5 GHz. The battery is 1,250 mAh, but considering the not so big screen, this probably won't be that much of a problem.
If this kind of specs seem laughable for a device with such a price, Hutch Hutchison has told the BBC that "
Vertu will never be at the bleeding edge of technology. It has to be about relevant technology and craftsmanship -- it's not a disposable product.
" So, if you're waiting for a Vertu phone with awesome hardware under the hood, better buy a normal smartphone right now and stop bothering.
The Vertu Ti is expected to go on sale this April.
source:
BBC
Recommended Stories