Vertu Constellation lands at the FCC
9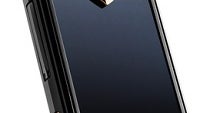 The luxury handset boutique known as Vertu is still marching to its own tune (and we would not have it any other way), and appears to have an as-yet unannounced device in the hopper.
The Constellation V showed the FCC the goods recently, true to form it will pack heavy on luxury, and light on technology. As you no doubt are aware, the experience of owning a Vertu goes beyond the hand-made, leather appointments and premium materials, it is the exclusive concierge services that set Vertu apart from the pack.
As for what the Contellation V will actually be, details are limited. We can tell you what it
will not
be and that is a high-spec device with LTE. Indeed, it has all the GSM/HSPA+ bands covered, plus NFC, Wi-Fi and Bluetooth 4.0.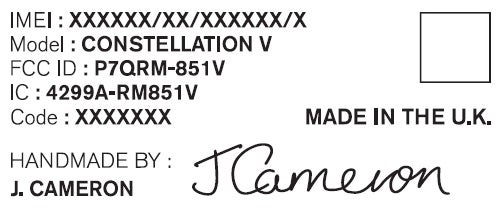 What will give this Constellation distinction is that it will likely be the series' first Android device. The
Vertu Ti is the company's first Android handset
, but the Constellation series was known for its use of Symbian in both touchscreen and QWERTY hardware configurations.
That said, we cannot imagine what the new Constellation V will offer that the Ti does not. Perhaps it will be a larger screen, more robust processor and hopefully a newer version of Android (the Ti is running 4.0 ICS). Naturally, we know nothing of what the cost of the device might be, but if you are in the market for one, price is not going to be an object anyway.
sources:
FCC
via
Engadget