Verizon's Shammo: Expect Wi-Fi calling in 2015
7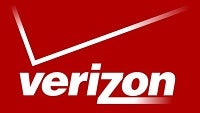 While
T-Mobile has already starting offering Wi-Fi calling to 100% of its Simple Choice customers
, AT&T announced that
the service will be available for its customers starting next year
. Now, Verizon CFO Fran Shammo has revealed that the nation's largest carrier will also start Wi-Fi calling in 2015. He made the announcement at an event in New York City.
With Wi-Fi calling, your voice calls and texts bypass your carrier's network and run over a Wi-Fi connection instead. But suppose you are on a Wi-Fi call and leave the area covered by the Wi-Fi signal. What happens then? Glad you asked. The call is automatically handed-off to your carrier's cellular pipeline. While some carriers don't count calls carried over Wi-Fi against your monthly minutes, saving money is not the main reason right now to use the feature. T-Mobile is promoting it as a way to get broadband speed in an area where you're suffering from a weak cellular signal.
Verizon's Shammo took a whack at T-Mobile. As we just noted, the latter promoted Wi-Fi calling to its customers to help them connect in areas where the mobile operator has a sketchy signal. That led Shammo to say that Verizon's voice platform is so good that it doesn't require its customers to use Wi-Fi calling to complete a call.
"We built our voice platform so extensively [that] there was never a need for us to tell our customers, 'Oh, our network is not good enough so you need to go on Wi-Fi to complete your call."-Fran Shammo, CFO, Verizon
As AT&T has discovered,
the last place you want to be is in John Legere's crosshairs
. Expect some response from the Pied Piper of Wireless.
source:
TechCrunch