Verizon's Samsung Galaxy Tab lacks 3G Skype Calling
4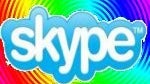 Much to the chagrin of many people after finding out that the US versions of the Samsung Galaxy S will be lacking voice call functionality, some were hoping to take Skype's advantage with the Verizon variant for all their phone calling needs.
However, the case is not so since it appears as though the Verizon variant of the upcoming tablet will lack support for 3G Skype calling. Yeah, it's surely a bummer for everyone since the US is shut out from this feature – unlike our friends across the big pond who are offered full voice functionality with the tablet. Instead, Skype calls can only be done over Wi-Fi and somewhat limits its overall appeal to some consumers hoping to get their calling fix with the popular app.
Unfortunately, this "direct-to-consumers" version of Skype Mobile for the Samsung Galaxy Tab restricts Skype calling over 3G connectivity. So now it'll be interesting to see how it will all play out in the tablet market here in the US with the big four carriers duking it out with their specific versions.
Aside from that, you still have all the wonderful apps in the Android Market to choose from which may aid you in some way in getting those all too important phone calls.
source:
PC Magazine
Recommended Stories