Verizon's Samsung Galaxy S4 first handset to work with Big Red's next-gen LTE
41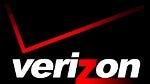 Great news for the owners of the new Verizon branded
Samsung Galaxy S4
. With a simple wave of the magic wand over the device, and a software update, the phone will support the carrier's
next-generation
LTE network. Ok, so we're kidding about the magic wand, but the rest of the sentence is quite legitimate. This comes from Verizon's vice president of network support, Mike Haberman. The executive says that LTE traffic volume will multiply by a factor of 6 or 7 over the next three years alone.
Once the phone is updated, it will work over Verizon's Advance Wireless Service (AWS) pipeline enabling speeds to
more than double
. Verizon is quietly putting together the network now, thanks to
AWS spectrum it acquired in a deal with Comcast
. New York City will be the first market with the faster data speed.
Verizon says that of its current line-up of LTE enabled smartphones, only the Samsung Galaxy S4 is equipped to be just an update away from working over its next-generation LTE network.
source:
Bloomberg
via
SlashGear