Verizon's Motorola Moto X receiving Android 5.0 now
32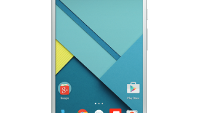 A hefty 678.6MB update is being sent out OTA now to the Verizon version of the latest
Motorola Moto X
handset. The update, as you might have guessed, contains Android 5.0 for the device. Interestingly, there is no VoLTE or Advanced Calling 1.0 found on the changelist. What the update does include is the new Material Design look, which adds "complex views and fluid animation." It also brings real-time shadows, ripples and 3-D images to the phone. Bold colors and bright contrast are part of the Material Design changes, as is improved visibility.
The calendar has been updated, with a new "schedule view," and notifications have been made easier to access. They will now appear on the lock screen, and high priority notifications pop up immediately. A transient view gives you a "heads up" about a certain notification. Dismiss a notification, and it disappears from all of your Android devices. Additionally, a new "Recent" screen shows you all of your recently opened apps.
On the home screen, app folders are now vertically stacked, and the search bar and app drawer are opaque. Quick Settings are now quicker to use. They drop down, along with notifications, with the use of a single finger. Also, the UI for the dialer has been changed. Recents, All Contacts and Speed Dial are in the Navigation Tab.
There are some handy new features, including an estimate of how much battery life is remaining until your phone needs to be charged. Guest Mode allows you to share your phone with another person without having to worry about someone accessing private information. Battery Saver Mode extends battery life, and Android Runtime allows for faster and smoother app performance.
There are some updates unique to Motorola devices, such as the ability to view notifications with the display off. A new flashlight is being made available, and there are changes to Motorola Assist. Check out the slideshow to see the complete Verizon changelist.
Your best bet with such a hefty update is to make sure that you have a Wi-Fi connection at the time you are downloading it. And make sure that you have more than sufficient battery life. In this case, perhaps you should be 75% charged. Since the update is pushed out on a staggered basis, if it doesn't come today. perhaps it will tomorrow. Be patient. This is a major update and we know that you want to start using the new features right away.
source:
Verizon
via
DroidLife