Verizon's LTE network is up and running again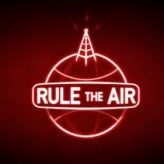 Yesterday we told you about the
blackout of Verizon's LTE network
, but a tweet by Big Red already says that its 4G network is up and running again.
As of now, there is no additional information about the cause of the outage, but we guess that Verizon will issue an official statement once the dust has settled.
It's rumored (and, shall we say, probable) that the said blackout caused
the delay of the Samsung Droid Charge
, which was scheduled to arrive yesterday. An internal e-mail states the reason behind the above-mentioned handset's postponement as "unexpected delays".
Now that Verizon's 4G network is up and running again, we will be eagerly awaiting the news that the Samsung Droid Charge is officially launched and available in the stores.
source:
Verizon
(Twitter)